Aerial Ice

Information
Sex
Mixed
Act
Ice Skating Aerial Group
Seasons
8
Position Reached
Quarterfinalist
Aerial Ice was an ice skating aerial group act from Season 8 of America's Got Talent. It was eliminated in the Quarterfinals.
Background
Aerial Ice is excited to be the first to create an ensemble group of skaters combining adagio, dance, theater and circus aerial arts into one exciting performance. In the world of ice skating, it is very unusual to combine these elements into a group performance, and for America's Got Talent, the skaters embrace the challenge to not only bring an element of theater and grace, typically represented within the sport of figure skating, but to add the elements of danger and action of aerial arts on skates.
They have all given everything they have to commit to their sport, and it has become not only their passion, but a way of life. The skaters become each other's "family" as they spend hours on end training and traveling together in order to continue to be able to skate, perform, and keep the sport alive in the entertainment world by creating new and different ways to present the art and sport of ice skating. 1
Audition
Aerial Ice's audition in Episode 806 consisted of two of the members performing on the Aerial Straps while the other four ice skated on synthetic ice and performed stunts such as spinning rapidly while holding onto a partner's ankles, all to the song "Alive" by Krewella. Howard Stern, Heidi Klum, Mel B, and Howie Mandel all voted "Yes," sending the group to the Vegas Round.
Vegas Round
Aerial Ice was one of thirty acts to advance straight to the Quarterfinals in New York without performing in Las Vegas in Episode 808.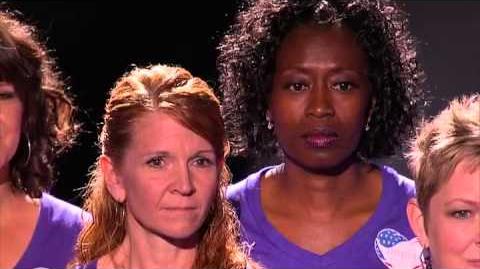 Quarterfinals
Aerial Ice's Week 4 Quarterfinals performance in Episode 816 consisted of ice skating on synthetic ice, this time with a slope and a much greater spacce, some of its members hanging on aerial silks, and two of the members holding onto ropes suspended from the ceilling while two other members spun the ropes fiercely from the ground, all to Florence and the Machine's "No Light, No Light." The group did not receive enough votes to be sent to the Semifinals in Episode 817, eliminating it from the competition along with Champions Forever, instead of Jimmy Rose.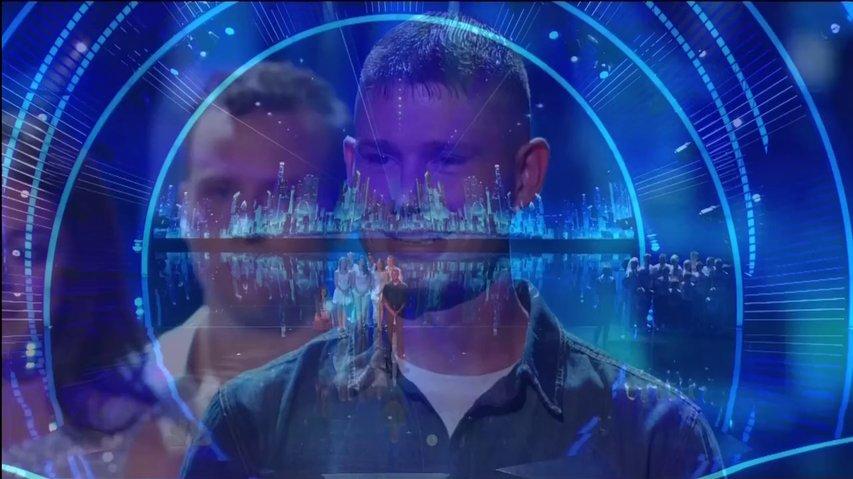 External Links
Season 8 Vegas Round

Immediate Decision
Performed Day 1
Performed Day 2