All Wheel Sports was an acrobatic stunt bike group act from Season 7 of America's Got Talent. It was eliminated in the Semifinals.
Background
Founded in California in 1995, All Wheel Sports, Inc. is a premiere action sports entertainment company for theatrical stage productions featuring extreme sports.The company originated from shows featuring top professional inline skaters, skateboarders, and BMX bicycle performers. It has since expanded its shows to include dancers, trampoline artists, aerialists, pro scooters, cheer stunts and more, while still featuring extreme skaters and bike riders as the center of productions. What makes All Wheel Sports different is the extensive performance and theater background of the producers and choreographers who are able to create a performance that reaches far beyond the traditional action sports demo. They pride themselves on their ability to create a customized performance with diverse athletes and theatrical elements that will appeal to all ages, as well as to the desires and demands of their clients.
All Wheel Sports, Inc. is a full-service production company providing everything from concept to casting, set design, ramp equipment, choreography, music, lighting and production management. 1
Audition
All Wheel Sports's audition in Episode 701 consisted of members of the group performing different acts simultaneously, with members riding bikes and perforing tricks on ramps, jumping on trampolines, or forming human pyramids. Howard Stern, Sharon Osbourne, and Howie Mandel all voted "Yes", sending the act to the Vegas Round.
Vegas Round
All Wheel Sports was one of the Judges' Favorites in the Vegas Round. It was sorted into the "Danger Acts" category. Its performance in Episode 711 consisted of performing feats with trampolines and riding on ramps with bicycles and scooters to "Good Feeling." Its audition was strong enough for the judges to send it to the Quarterfinals in Episode 712 along with American BMX Stunt Team, Ben Blaque, and Cristin Sandu.
Quarterfinals
All Wheel Sports's Quarterfinals performance in Episode 718 consisted of performing feats such as riding on bikes down ramps and performing midair flips, bouncing on trampolines, and dancing, all to "Titanium." It finished in either fourth or fifth place in America's Vote. In the Judges' Choice, although Howard Stern did not vote for it, Sharon Osbourne and Howie Mandel did, sending it to the Semifinals in Episode 719 instead of Wordspit and the Illest!.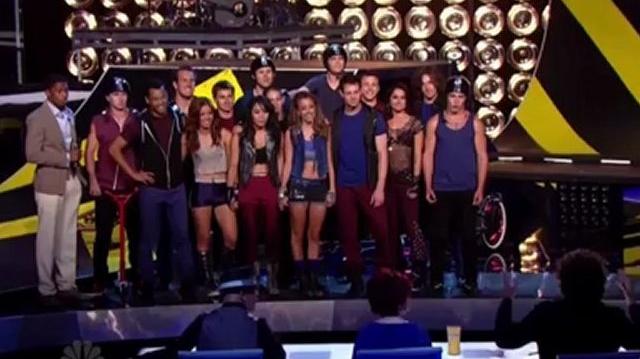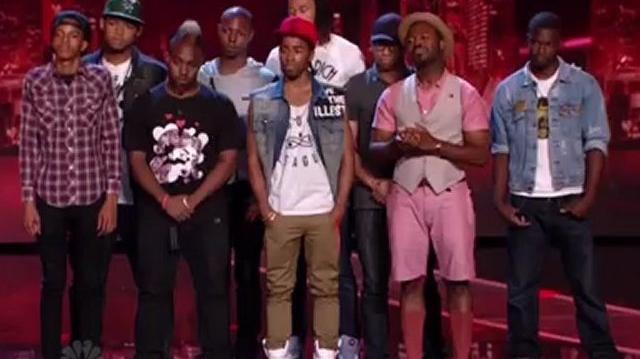 Semifinals
All Wheel Sports' Semifinals performance in Episode 728 consisted of performers "dancing" on a wall while hanging, riding luminescent scotters on ramps, riding on bikes, and hopping on trampolines all to "Give Me Everything." At one point in their performance, however, one biker crashed upon attempting a flip on a ramp; he would be okay. The group did not receive enough votes to finish in the Top 4 of that night, eliminating it from the competition in Episode 729 along with Clint Carvalho & His Extreme Parrots, instead of Olate Dogs.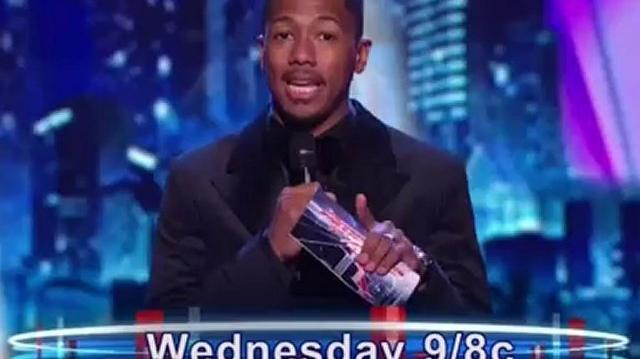 External Links
Season 7 Vegas Round

Uncategorized
Judges' Favorites
Standby Acts
Withdrew
Disqualified
Season 7 Quarterfinals

3 • 4 • 5 • 6 • 7 • 8 • 9 • 10 • 11 • 12 • 13 • 14 • 15 • 16

Week 1
Week 2
Week 3
Week 4
YouTube
Wild Card