American Hitmen

Information
Age (at audition)
28–34
Sex
Male
Act
Rock Band
Seasons
8
Position Reached
Quarterfinalist
American Hitmen was a rock band in Season 8 of America's Got Talent. They were eliminated in the Quarterfinals in the Judges' Choice.
Background
The American Hitmen formed quite literally in the midst of battle in Fallujah, Iraq, during Operation Phantom Fury in 2004. Brothers Dan and Tim Cord began jamming for their fellow Marines in the smoke pit, after long days of missions, incoming mortars, and firefights, with acoustic guitars in hopes of uplifting everyone's spirits. Upon returning home to Camp Pendleton, CA, the Cord brothers brought bassist and fellow Marine, Dan Jarmon, into the band to play bass guitar.
The American Hitmen performed all over Southern California and even opened for the Charlie Daniel's Band while deployed to Iraq for a second time, although with a different drummer, who decided to continue his career in the Marine Corps instead of pursuing music. In late 2007, each band member was honorably discharged from active duty in the United States Marine Corps, and the band relocated to Salt Lake City, UT. They met drummer, Phil Snyder, and began working their way up from the unknown garage band from Southern California that they were into one of Utah's premiere rock bands.
In 2009, the band was flown out to Ho Chi Minh City, Vietnam (Saigon) to perform not only at the country's first Hard Rock Café, but also as the first American rock band to perform in Vietnam in 36 years. The American Hitmen were a huge hit, and on the night of Hard Rock's grand opening, they performed Aerosmith's "Walk This Way" with Run DMC founding member, Darryl McDaniels.
In 2011, the American Hitmen were flown out to the island of Macau, just off the coast of Hong Kong, to perform at the Hard Rock Hotel & Casino. While performing in Macau, the band was flown down to Ho Chi Minh City, Vietnam to perform at the Hard Rock Café's "40 Days of Rock" celebration. This week of expanded their fan base well into Asia, Europe, and Australia.
2012 was the start of American Hitmen's rise to rock royalty in Utah, with the band opening for Black Stone Cherry, Royal Bliss, Quiet Riot, and many more. The band also won a national battle of the bands which allowed them to perform at the Rockstar Energy Uproar Festival, alongside Staind, Shinedown, Godsmack, and Adelitas Way. 1
Audition
The American Hitmen's audition in Episode 805 consisted of performing their cover of Lynyrd Skynyrd's "Simple Man." Howard Stern, Heidi Klum, Mel B, and Howie Mandel all voted "Yes," sending the group to the Vegas Round.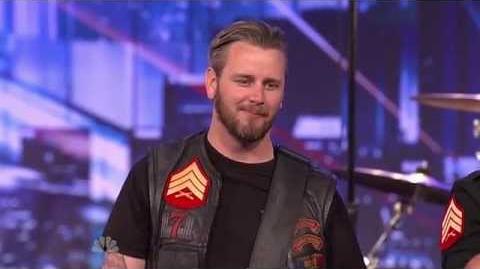 Vegas Round
American Hitmen was sorted into the "Music Groups" category in the Vegas Round. The group's performance in Episode 808 consisted of performing its version of "The House of the Rising Sun." The group's performance was strong enough for the judges to send it to the Quarterfinals in Episode 809.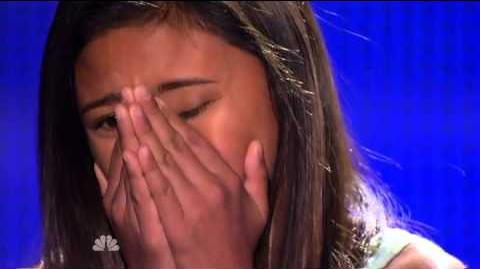 Quarterfinals
American Hitmen's Week 1 Quarterfinals performance in Episode 810 consisted of performing a rock version of The Beatles' "With a Little Help From My Friends." The group finished in either fourth or fifth place in America's Vote, as revealed in Episode 811. In the Judges' Choice, although Mel B and Howie Mandel voted for the band, Howard Stern and Heidi Klum did not, forcing a tiebreaker; whichever act received more votes from America would progress. The American Hitmen received fewer votes than Anna Christine, eliminating them from the competition.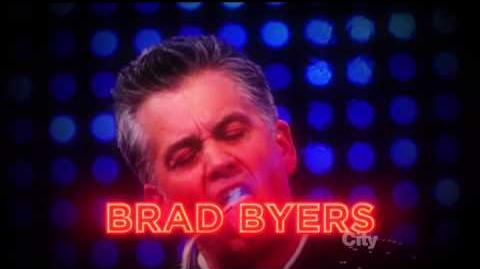 External Links
Community content is available under
CC-BY-SA
unless otherwise noted.