Andrey Moraru was a hand balancer act from Season 9 of America's Got Talent. He was eliminated in the Semifinals.
Background
Andrey Moraru was born in Moldova, a former Soviet Union republic. Always fascinated by body movement, martial arts and Circus performances witnessed at a young age in a State Circus, Andrey joined a Circus Studio for children at the age of 11 in his hometown Pervomaisk. He spent 4 years at first training in many Circus disciplines and then gradually switching mainly to handbalancing after being inspired by videos of professional Circus Artists shown to him by his teacher. It became his goal to become Circus performer and one way to do it was Kiev Circus School located in the Capital of Ukraine which Republic of Moldova shared border with. At the age of 15, Andrey entered Kiev State College of Circus and Variety Art.
During 4 years there, Andrey was taught by Vitold Kuvshinov who's a former teacher of Europe's most famous handbalancer Anatoliy Zalevskiy. While in Circus School, in 2002 Andrey went on to perform in Germany for the first time in Palazzo Variete with Circus Theater Bingo. In 2005, Andrey immigrated to the United States. He was invited to join "Le Reve" an aquatic show at "Wynn Las Vegas Hotel". After having worked at "Le Reve" for 3 years he went ton to join other shows, one of which was a 9 month, 90 city North American tour. Andrey currently is a freelance artist living in Los Angeles excited to work on as many projects as possible: all to create more art. 1
Audition
Andrey Moraru's audition in Episode 903 consisted of balancing the weight of his entire body with his legs in a variety of positions on his hands. Howard Stern, Heidi Klum, Mel B, and Howie Mandel all voted "Yes," sending Andrey to Judgment Week.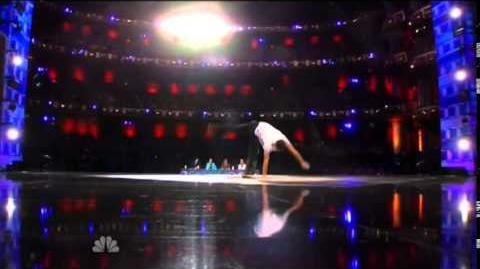 Judgment Week
Andrey Moraru was not seen during Judgment Week. Whether he advanced straight to the Quarterfinals or he performed for the judges again is unknown, but nevertheless, he progressed to the Quarterfinals.
Quarterfinals
Andrey Moraru's Week 2 Quarterfinals performance in Episode 911 consisted of hand balancing on two elevated metal poles with more spins and with backgrounds of nature. Heidi Klum, Mel B, and Howie Mandel gave him standing ovations. Andrey received enough votes to be sent to the Semifinals in Episode 912 instead of Hart Dance Team and Darik Santos.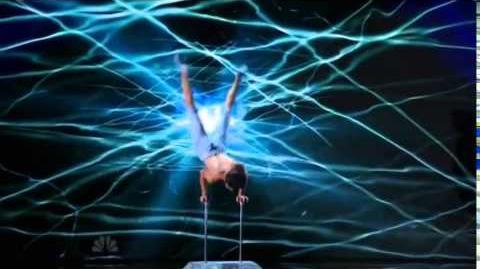 Semifinals
Andrey Moraru's Week 1 Semifinals performance in Episode 917 consisted of a hand balancing routine involving more variations on balancing, this time including splits, more one-handed balances, and contortion. Howard Stern, Heidi Klum, Mel B, and Howie Mandel all gave him standing ovations. Andrey did not receive enough votes to be sent to the Top 12 Finals, eliminating him from the competition in Episode 918 instead of Sons of Serendip.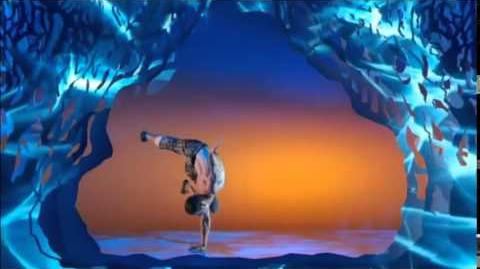 After The Show
In 2018 Andrey Moraru appeared on the fifth season of the Italian competition series Tu Si Que Vales [1]
External Links
Season 9 Quarterfinals

3 • 4 • 5 • 6 • 7 • 8 • 9 • 10 • 11 • 12 • 13 • 14 • 15 • 16

Week 1
Week 2
Week 3
Week 4
Wild Card