Anna Graceman was a singer/pianist act from Season 6 of America's Got Talent. She was eliminated in the Finals.
Background
Anna Graceman was born and raised in Southeast Alaska. Her mother played classical music to her before she was born and after she was born, her mother spent many hours singing, reading and playing music to her. At just a few months old her parents started displaying flashcards for her to read and gain word association. All of this together sparked the love of music and words. She started singing a melody of complete songs at 18 months. She loved to sing. She would sing and sing until her parents would ask her to stop so they could get a little quiet time. By two years old, she was not afraid to sing to large groups and left audiences stunned by her ability to perform well at such a young age. At four years old, she began truly playing the piano. At this point she was playing chords and learning notes on the staff. So I Cried is the first song she wrote. She was only six years old and in the first grade. She amazed many with her deep lyrics and knowledge of musical composition. Since then she has continued to write many other songs both lyrical and instrumental – 35 of them have been released in various forms.
As a rule in her house there is no cable T.V. and other entertainment is limited, so when Anna is not playing her piano or singing, she spends many hours reading and writing stories. She loves to write mythical stories. She also enjoys swimming or riding her bike in the summer and skiing or sledding in the winter. She is a great downhill skiier. She spends many hours practicing her music: singing, playing piano and writing. She currently takes classical piano lessons and is learning how to play the guitar. She has a love of learning, encouraged through the Montessori program and wants to be a singer, song writer and storywriter in the future. 1
Audition
Anna Graceman's audition in Episode 606 consisted of singing "If I Ain't Got You" while playing the piano. She received a standing ovation from the crowd and Judges. Piers Morgan, Sharon Osbourne. and Howie Mandel all voted "Yes," sending her to the Vegas Round.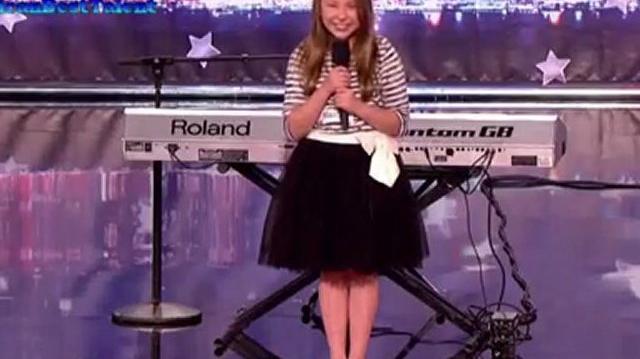 Vegas Round
Anna Graceman was one of the Standby Acts in the Vegas Round. She was sorted into the "Kid Acts" category. Her performance in Episode 612 consisted of singing "Rolling in the Deep" while playing the piano; however, at one point, she messed up on her keyboard. Backstage observers report that there was no sound check and that the sound engineers didn't adjust Anna's piano to its correct height for her stature. The microphone was also misplaced which prevented Anna from seeing her keys. Technical problems plagued this round which adversely affected many other acts. Despite her mistake, her performance was strong enough to send her into the Quarterfinals along with Monet.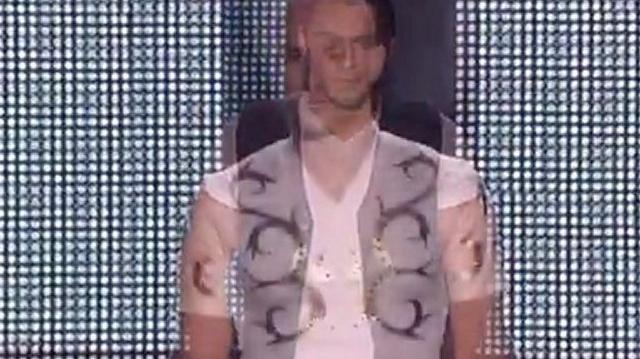 Quarterfinals
Anna Graceman's Quarterfinals performance in Episode 613 consisted of singing "What a Wonderful World" while playing the piano. She received enough votes to send her to the Semifinals in Episode 614 instead of Dezmond Meeks and Echo of Animal Gardens.
Semifinals
Anna Graceman's Semifinals performance in Episode 627 consisted of singing "Home Sweet Home" while playing the piano. The act received enough votes to send her to the Finals in Episode 628 along with Landau Eugene Murphy, Jr..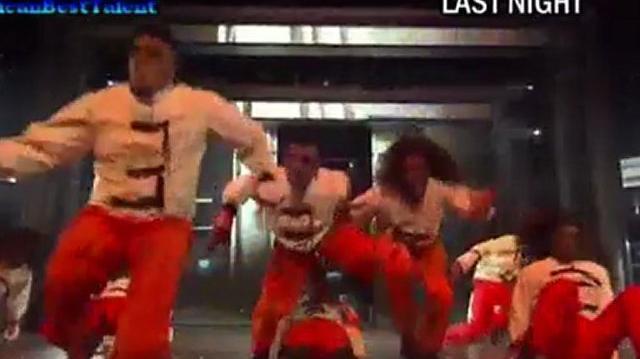 Top 10
Anna Graceman's Top 10 Finals performance in Episode 629 consisted of singing "True Colors," without playing the piano for the first time in the competition. The act did not receive enough votes to finish in at least fourth place in America's Vote, eliminating her from the competition in Episode 630 instead of Landau Eugene Murphy, Jr.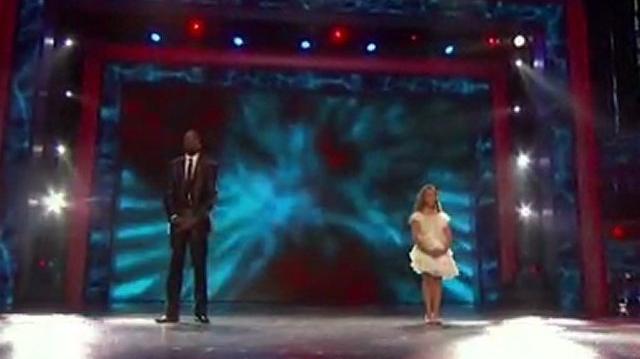 After the Show
Her first studio album was released on September 25, 2012. Her second studio album was released on October 4, 2016.
Anna appeared on the second season of Songland where her song "Gold" (retitled "Bones") was chosen by musical guest Bebe Rexha.
External Links