ArcAttack

Information
Age (at audition)
25-37
Sex
Male
Act
Technological Band
Seasons
5
Position Reached
Semifinalist
ArcAttack was a technological band act from Season 5 of America's Got Talent. It was eliminated in the Semifinals.
Background
Creators of the original Singing Tesla Coils, the crew of ArcAttack uses their high tech wizardry to generate a truly 'electrifying' performance. Two custom engineered hand built Tesla Coils throw out electrical arcs up to twelve feet long, each one acting as an instrument with a sound reminiscent of the early days of the synthesizer. A robotic drum set accompanies the spectacle, it's high power LED's flashing bright colors with the stroke of each mechanically actuated stick, while ArcAttack's six members churn out rhythmic instrumental melodies. Live instruments meet drum loops and samples to produce rock, electronica and indie with a splash of punk and a dash of metal served with a side of pop. During the show, the MC engages both the crowd and the Tesla Coils by walking through ½ Million Volt sparks wearing the relatively thin layer of his chain mail Faraday suit. This high power performance is unique in its elements and energy, being at the same time mesmerizing and energetically thrilling.
In Austin, Texas, late 2005, ArcAttack began their journey to develop the Singing Tesla Coil with the help of Steve Ward, a veteran Tesla Coiler from Illinois. The product developed quickly, and after several iterations the instrument reached it's present form. In 2007, Craig Newswanger of Resonant Studios joined in to provide the fledgling performance with another high tech spectacle, a robotic drum kit, contributing to the sound and the spectacle. All the while, friends around the country were helping generate musical content for the new technology to play. In 2007, John DiPrima, the main contributer of original Tesla Coil music, moved down from Chicago to help the process evolve further. In January of 2008, ArcAttack was finally named. Tony Smith, an old friend of the DiPrimas and a guitarist who had been assisting the group since mid 2006 began helping to write some tunes. Later, the group would meet Patric 'Parsec' Brown, their MC and Faraday Suit stunt man. Another songwriter and old friend Andrew Mansberger then moved down from Seattle to contribute on the guitar and keyboards, completing the ArcAttack crew. 1
Audition
ArcAttack's audition in Episode 502 consisted of performing "The Imperial March" through instruments and the conjuring of the electricity of two singing Tesla coils. Sharon Osbourne buzzed the act. Although Sharon voted "No," Piers Morgan and Howie Mandel both voted "Yes," sending the act to the Vegas Round.
Vegas Round
ArcAttack was one of ten acts to advance straight to Hollywood without auditioning in Las Vegas in Episode 511.
Quarterfinals
ArcAttack's Quarterfinals performance in Episode 519 consisted of performing "Iron Man" with Tesla Coils and band instruments. The band finished in either fourth or fifth place in America's Vote. In the Judges' Choice, although Piers Morgan did not vote for it, Sharon Osbourne and Howie Mandel both did, sending it to the Semifinals in Episode 520 instead of Anna and Patryk.
Semifinals
ArcAttack's Semifinals performance in Episode 525 consisted of performing Bach's "Toccata and Fugue" and The Glitch Mob's "Animus Vox" with Tesla Coils and band instruments while a woman dressed as a "zombie" stood in a metal box in the middle of the stage. The group did not receive enough votes to finish in at least sixth place in America's Vote, eliminating it from the competition in Episode 526 along with Dan Sperry, Future Funk, and Kristina Young.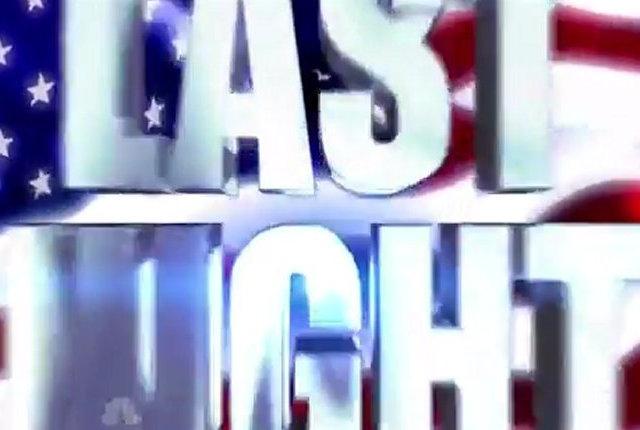 External Links
Community content is available under
CC-BY-SA
unless otherwise noted.