Beth Ann Robinson was a dancer act from Season 6 of America's Got Talent. She was eliminated in the Semifinals.
Background
Beth Ann Robinson is a dancer from Dothan, Alabama. She has been dancing since she was two-years-old. When she is not at the studio rehearsing, she loves to travel to conventions like The Pulse, NYCDA, DMA, Adrenaline and Nuvo to learn from amazing choreographers. Beth Ann loves to work with younger dancers and to see them excel and reach their full potential. 1
Audition
Beth Ann Robinson submitted her audition onto YouTube. The audition consisted of dancing to "Clubbed to Death." Her audition was strong enough for the judges to send her to the Quarterfinals along with eleven other YouTube Acts.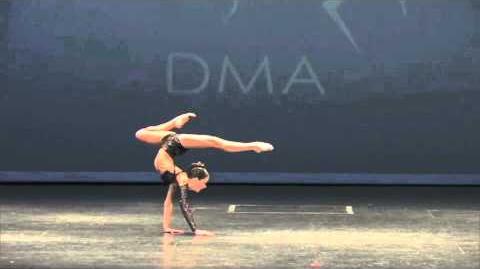 Quarterfinals
Beth Ann Robinson's Quarterfinals performance in Episode 621 consisted of once again dancing to "Clubbed to Death." She finished in either fourth or fifth place in America's Vote in Episode 622. In the Judge's Choice, although Sharon Osbourne did not vote for the act, Piers Morgan and Howie Mandel both voted for her, sending her to the Semifinals instead of West Springfield Dance Team.
Semifinals
Beth Ann Robinson's Semifinals performance in Episode 625 consisted of dancing to "Happy." She did not receive enough votes to finish in at least sixth place in America's Vote, eliminating her from the competition in Episode 626.
External Links