Branden James

Information
Age (at audition)
34
Sex
Male
Act
Opera Singer
Seasons
8
Position Reached
Finalist
Branden James was an opera singer act from Season 8 of America's Got Talent. He was eliminated in the Finals.
Background
California native tenor Branden James has become increasingly sought after on the worldwide stage in the concert arena and opera house alike. His career has taken him now to more than 20 countries, professionally. Branden trained at The San Francisco Conservatory of Music in California and further held private studies in New York City. He has performed as a soloist with many major American symphony orchestras and has sung most notably with Los Angeles Opera and two seasons with The Metropolitan Opera at Lincoln Center in New York City.
A regular soloist for the Los Angeles Lakers, Mr. James has had the honor of singing the National Anthem for scores of celebrities, dignitaries and fans at the world renowned Staples Center. As a recording artist, Branden's debut CD "Songs of Freedom and Inspiration" sold over 1,000 copies in a single day after a live performance for Citigroup Financial Services at The Los Angeles Sports Arena. Mr. James can be heard on the soundtrack for the film REPO-OPERA starring Sarah Brightman and Paris Hilton and is recorded on Decca Records as The Magi on internationally acclaimed composer David Conte's award winning opera, The Gift of The Magi.
In 2007, Branden appeared in concert at St. Peter's Basilica in Vatican City, Rome for Pope Benedict XVI celebrating the occasion of his 80th birthday. Mr. James has enjoyed a longtime affiliation with The 12 Tenors, touring the majority of 5 continents and appearing as soloist on their second full length release entitled, I Believe. [1]
Branden is openly gay. He grew up in a conservative family with traditional values, so his parents disapprove of his sexuality. They have great differences, but all they can do is "agree to disagree" and "continue to express [their] love."
Audition
Branden James's audition in Episode 805 consisted of singing "Nessun dorma." Howard Stern, Heidi Klum, Mel B, and Howie Mandel all voted "Yes," sending Branden to the Vegas Round.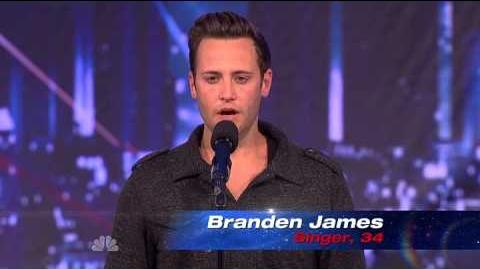 Vegas Round
Branden James was one of thirty acts to advance straight to the Quarterfinals in New York without performing in Las Vegas in Episode 808.
Quarterfinals
Branden James' Week 1 Quarterfinals performance in Episode 810 consisted of singing "You Raise Me Up." He received enough votes to be sent to the Semifinals in Episode 811.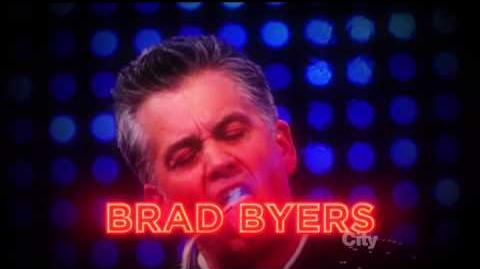 Semifinals
Branden James's Week 2 Semifinals performance in Episode 822 consisted of singing an opera rendition of Heart's "Alone." Branden received enough votes to be sent to the Finals in Episode 823 instead of American Military Spouses Choir and Timber Brown.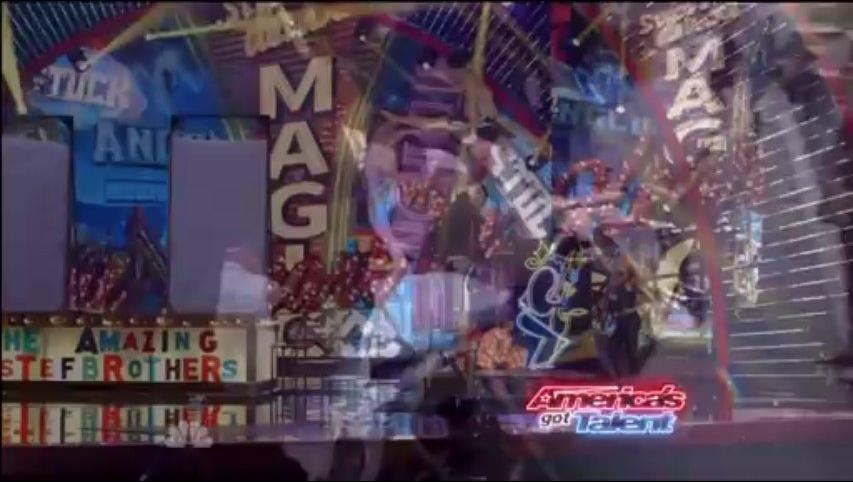 Top 12
Branden James's Top 12 Finals performance in Episode 824 consisted of singing Leonard Cohen's "Hallelujah." Branden James did not receive enough votes to be sent to the Final 6, eliminating him from the competition instead of Forte.
External Links
Season 8 Vegas Round

Immediate Decision
Performed Day 1
Performed Day 2
Community content is available under
CC-BY-SA
unless otherwise noted.