Brandon & Savannah

Information
Age (at audition)
15, 13
Sex
Mixed
Act
Band
Seasons
8
Position Reached
Quarterfinalist
Brandon & Savannah was a band act in Season 8 of America's Got Talent. They were eliminated in the Quarterfinals.
Background
Brother and Sister Duo – Brandon and Savannah Hudson, have shown a passion for performing since a very young age. Following in his father's footsteps, Brandon taught himself to play the guitar and quickly became passionate about writing his own music. Savannah began singing and dancing as soon as she could walk and soon found herself writing music with her big brother. Working hard to bring their individual talents together to produce something wonderful, Brandon and Savannah created over a dozen original songs.
Brandon and Savannah's passion for what they do is evident in their music. With influences from an eclectic group of bands like The Beatles, Celine Dion, Drake, and Katy Perry, the duo blends together its own unique sound. They love to travel throughout the country in hopes to connect with as many fans as they can. Recently on a trip to the west coast, Brandon and Savannah landed a gig at the House of Blues in Hollywood, California where they performed their single "All The Runaways" to a sold-out show.
In their free time, Brandon and Savannah are average teenage kids. They enjoy hanging out with their friends, going to the mall, and catching some sun at the beach. 1
Audition
Brandon & Savannah's audition in Episode 804 consisted of performing their original song "All The Runaways." Howard Stern, Heidi Klum, Mel B, and Howie Mandel all voted "Yes," sending the group to the Vegas Round.
Vegas Round
Brandon & Savannah was sorted into the "Music Groups" category in the Vegas Round. The group's performance in Episode 808 consisted of performing Of Monsters and Men's "Little Talks." Brandon & Savannah's performance was strong enough for the judges to send the group to the Quarterfinals along with Forte in Episode 809.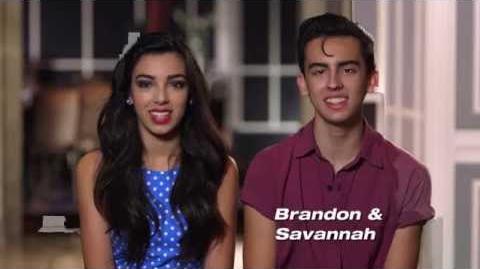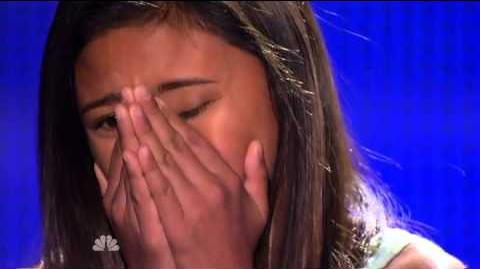 Quarterfinals
Brandon & Savannah's Week 3 Quarterfinals performance in Episode 814 consisted of singing their cover of Imagine Dragons's "Radioactive." The act did not receive enough votes to be sent to the Semifinals in Episode 815, eliminating it from the competition along with Kelsey and Bailey, instead of American Military Spouses Choir.
After the Show
Both Brandon and Savannah appeared in the direct-to-video animated film A Mouse Tale.
External Links
Community content is available under
CC-BY-SA
unless otherwise noted.