Chipps Cooney

Information
Age (at audition)
61
Sex
Male
Act
Comedian and Dancer
Seasons
5
Position Reached
Quarterfinalist
Chipps Cooney was a comedian and dancer act from Season 5 of America's Got Talent. He was eliminated in the Quarterfinals.
Background
Chipps Cooney was born in Newark, New Jersey, but spent most of his childhood in Lyndhurst. He served in the Army in places like Germany, Italy, Spain, Denmark and France. On returning to the U.S. he was discharged and inspired by a magician he saw on television. Cooney decided he had found what he was born to do, which was to entertain. He also started to play the drums and joined a band but ultimately decided to focus on magic and dance, taking the drastic step of driving across country to try and make it in Los Angeles. Things didn't work out and he ended up selling his car for a ticket home after just a few months, and believes he just wasn't ready then, but is now. Cooney was married and is not divorced and lives in Edgewater, New Jersey.
Chipps Cooney has entertained audiences doing his stand up comedy act at The Hard Rock Cafe,The Riviera In Las Vegas,The Claridge, and the Borgata in Atlantic City. He has also performed in New York City at the New York Comedy Club, Dangerfield's, The Improvisation, and the legendary Pip's Comedy Club in Brooklyn. Cooney is a magician who amazes nobody, "but his stand up comedy act is hilarious." 1
Audition
Chipps Cooney's audition in Episode 504 consisted of purposefully performing "bad" magic tricks. Piers Morgan buzzed the act. Although Piers voted "No," Sharon Osbourne, and Howie Mandel both voted "Yes," sending Chipps to the Vegas Round.
Vegas Round
Chipps Cooney was one of the Judge's Favorites in the Vegas Round. He was sorted into the "Magicians" category. His performance in Episode 511 consisted of once again purposefully performing bad magic tricks but this time explaining how to do them, again in a bored and uncaring tone. Chipps's audition was strong enough for the judges to send him to the Quarterfinals along with MURRAY.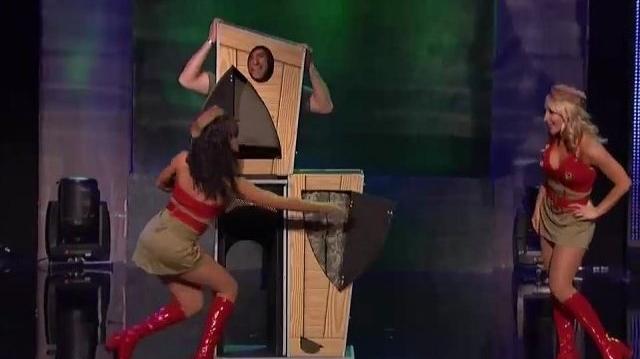 Quarterfinals
Chipps Cooney's Quarterfinals performance in Episode 517 consisted of riding in a small kart and then Chippendale dancing to "Hot Stuff." Piers Morgan, Sharon Osbourne, and Howie Mandel all buzzed the act. He did not receive enough votes to finish in at least fourth or fifth place in America's Vote, eliminating him from the competition in Episode 518 along with Polina Volchek, instead of Studio One Young Beast Society.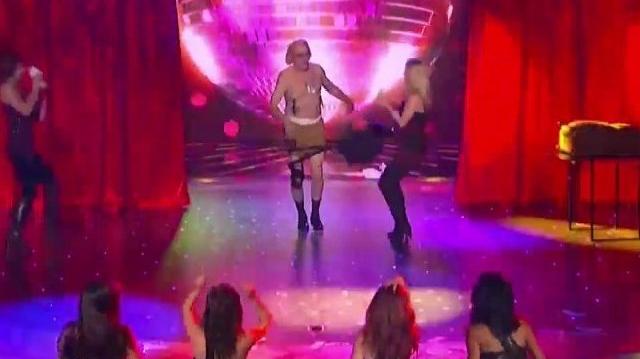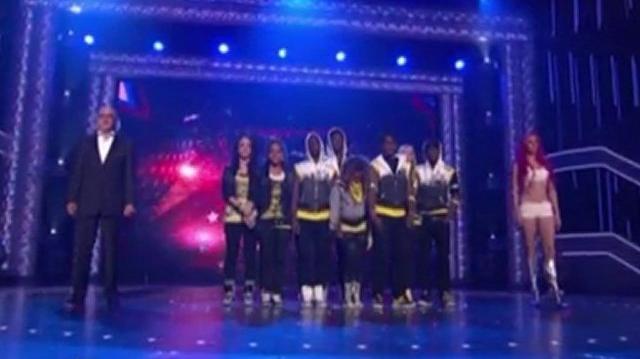 After the Show
Chipps made an appearance on Little Big Shots: Forever Young in 2017.
Chipps appeared on The Gong Show in 2018, where he scored a total of 21/30 points.
Trivia
Chipps Cooney was the only act to be buzzed out (buzzed by all three judges) in the Quarterfinals of Season 5.
Chipps was the first act to be buzzed by Howie Mandel in the live shows.
External Links