Chris the Wedding DJ was a stand-up comedian act from Season 8 of America's Got Talent. He was eliminated in the audition round.
Background
DJ Chris Clark was on "The Rachael Ray Show," "The Late Show with David Letterman," "Live with Regis & Kelly Show," and "The Tonight Show with Jay Leno Dec. 10, 2010." He is voted best DJ by bridal shows and banquet halls in S.E. Michigan. Serving the metro Detroit areas for 12 years. He is an experienced full time DJ. He travels all over Michigan to DJ Weddings and parties. Some other parties include Graduations, Bar & Bat Mitzvahs, Anniversaries, Sweet 16 & Corporate Dinners. 1
Audition
Chris the Wedding DJ's audition in Episode 805 consisted of joking about no longer having to be the wedding DJ for Kim Kardashian because she already divorced a guy. When the judges buzzed him, Chris demanded that the judges retract their "X"s because he was not given the chance to complete his set, but they refused. Howard Stern, Heidi Klum, and Mel B buzzed the act. Howard, Heidi, Mel B, and Howie Mandel all voted "No," eliminating Chris from the competition.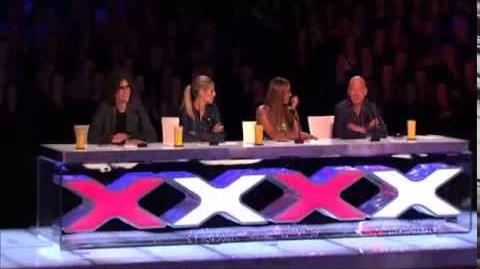 External Links