Clint Carvalho & His Extreme Parrots

Information
Age (at audition)
52
Sex
Male
Act
Parrot Trainer
Seasons
7
Position Reached
Semifinalist
Clint Carvalho & His Extreme Parrots was a parrot act from Season 7 of America's Got Talent. He was eliminated in the Semifinals.
Background
Clint Carvalho was born in Honolulu, Hawaii. At a young age Clint started performing exotic bird shows with his older brother. Clint's success performing shows landed him a solo career in Las Vegas. From 1986 – 1999 Clint was the star of several shows and was voted most Unique & Entertaining act in Las Vegas. Clint is considered in his field the most elite exotic bird trainer. In 2000, Clint gave up working the limelight to take in severely abused parrots and in return create shows and attractions all over the United States so that the parrots could go out daily to interact with humans.
In 2000, Clint's son was born. So for the twelve years before his audition Clint's son has only seen his father fixing parrots that have plucked all their feathers or try to open up Clint with their can opener beaks. (When Clint's done rehabbing them. They will have all their feathers back and only use their powerful beaks as a hand, never as a weapon again.) Clint's son watches AGT and entered Clint in the youtube video contest. Clint has two daughters that grew up watching Clint perform but his son never got that chance. So he made his dad perform for him by way of AGT.
Audition
Clint Carvalho submitted his audition onto YouTube. The audition consisted of a parrot saying "Hello," whistling, and singing "Oh, What a Beautiful Morning" with Clint. Clint's audition was strong enough for the judges to send him to the Quarterfinals along with eleven other YouTube Acts.
Quarterfinals
Clint Carvalho's Quarterfinals performance in Episode 722 consisted of his cockatoo named Kitten free-falling from the Robert Treat Hotel 130 feet high at 85 miles per hour over the street through the lobby of the theater over the crowd to Clint on the stage. He finished in either fourth or fifth place in America's Vote. In the Judges' Choice, Howard Stern and Sharon Osbourne both voted for him, sending him to the Semifinals in Episode 723 instead of Drew Erwin.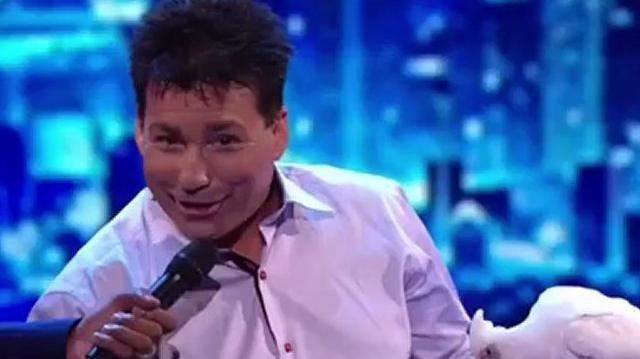 Semifinals
Clint Carvalho's Semifinals performance in Episode 728 consisted of his bird Kitten (who performed during YouTube Week) hopping on the stage, delivering mail to a mailbox, flying through hoops, and sipping from a soda can and grabbing it from Sharon Osbourne's arm. Clint did not receive enough votes to place in the Top 4 of that night, eliminating him from the competition in Episode 729 along with All Wheel Sports, instead of Olate Dogs.
External Links
Season 7 Quarterfinals

Week 1
Week 2
Week 3
Week 4
YouTube
Wild Card
Season 7 Semifinals

Week 1
Week 2
Community content is available under
CC-BY-SA
unless otherwise noted.