Cornell Bhangra

Information
Age (at audition)
18-23
Sex
Mixed
Act
Indian Folk Dance Group
Seasons
9
Position Reached
Quarterfinalist
Cornell Bhangra was an Indian folk dance group act from Season 9 of America's Got Talent. It was eliminated in the Quarterfinals.
Background
Founded in 1997, Cornell Bhangra has grown to become one of the most well known Bhangra dance teams worldwide, winning back-to-back championships in 2013 and 2014 at the World's Best Bhangra competition.
Cornell Bhangra's goal is to promote awareness of Punjabi dance and culture in the community and across the nation. The members describe Bhangra as a folk dance originating in the state of Punjab in Northern India and Pakistan that celebrates the arrival of spring and everyday culture/life in Punjab. Each year the group hosts Pao Bhangra, the largest student-run show on Cornell University's campus as well as the largest Bhangra exhibition in all of North America. 1
The team from Ithaca, New York consists students from different backgrounds and fields of study, including engineering, economics, biology, chemistry, dance studies and hotel administration. While they all have different academic interests, their passion for Bhangra unites the group. 2
Audition
Cornell Bhangra was selected as one of three acts by The Today Show that would compete for the forty-eighth and final spot in the live shows. On the July 23, 2014 "Today" telecast, the group's performance consisted of dancing to Punjabi folk music. The routine concluded with the members spelling out "Talent" with their bodies. Cornell Bhangra was revealed to have won the online fan vote in Episode 910, sending it to the Quarterfinals instead of Domino Effect and Powerhouse Tumblers.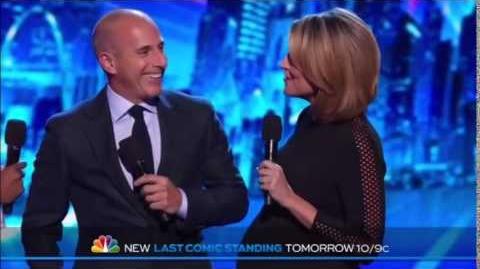 Quarterfinals
Cornell Bhangra's Week 3 Quarterfinals performance in Episode 913 consisted of Bhangra dancing infused with hip-hop dancing to Kraddy's "Android Porn." At one point, one dancer emerged from the audience to join the others on stage. Heidi Klum and Mel B gave the group standing ovations. However, Cornell Bhangra did not receive enough votes to be sent to the Semifinals, eliminating them from the competition in Episode 914, instead of Sons of Serendip.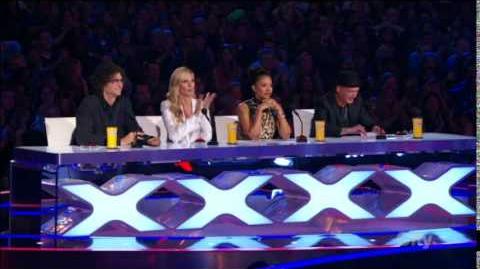 After the Show
External Links
Season 9 Quarterfinals

3 • 4 • 5 • 6 • 7 • 8 • 9 • 10 • 11 • 12 • 13 • 14 • 15 • 16

Week 1
Week 2
Week 3
Week 4
Wild Card