DC Cowboys was a dance group act from Season 3 of America's Got Talent. The group was eliminated in the Quarterfinals.
Background
Founded by Kevin Platte, the DC Cowboys is an all-male performing arts organization for gay men in the Washington, DC-metropolitan area. The group garnered international fame through appearances on the Closing Ceremonies of the Gay Games VII at Wrigley Field in Chicago, at the Sziget Festival's Magic Mirror venue in Budapest; shows in Dublin Ireland; and on RSVP's Caribbean Fantasy cruise.
Metro Weekly magazine has described the Cowboys' style as a "trademark combo of Broadway-caliber verve, sizzling sex appeal and rugged good looks."
Internationally acclaimed, the DC Cowboys specialize in providing exciting, high-energy, professional dance numbers which span all musical for all types of occasions. The DC Cowboys is a non-profit dance company which supports and provides free entertainment to HIV/AIDS charitable service organizations. 1
Audition
The DC Cowboys' audition in Episode 302 consisted of dancing to "Save a Horse (Ride a Cowboy)." Piers Morgan, Sharon Osbourne, and David Hasselhoff all voted "Yes", sending the group to the Vegas Round.
Vegas Round
DC Cowboys was one of the Variety Acts in the Vegas Round. It was sorted into the "Dance" category. The group's performance in Episode 308 was not fully televised, but it consisted of performing. DC Cowboys' audition was strong enough for the judges to include it in the Top 60 shortlist and to later send it to the Top 40 Quarterfinals in Episode 309.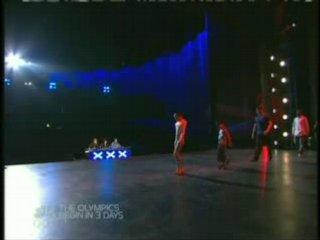 Quarterfinals
DC Cowboys' Part 1 Quarterfinals performance in Episode 310 consisted of dancing as a group to Kenny Loggins' "Footlose." Piers Morgan buzzed the act. The group did not receive enough votes to be sent to the Semifinals, eliminating it from the competition in Episode 311.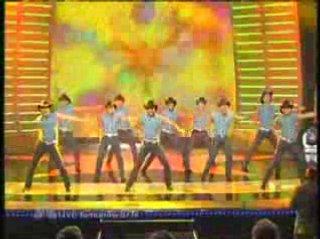 External Links