Dan Sperry

Information
Age (at audition)
25
Sex
Male
Act
Magician
Seasons
5
Position Reached
Semifinalist
Dan Sperry was a magician act from Season 5 of America's Got Talent. He was eliminated in the Semifinals.
Background
At the age of four, Anti-Conjuror Dan Sperry went to see famed illusionist David Copperfield with his grandparents and left the showroom forever changed. The Copperfield performance stayed with him for many years and inspired him to try his own hand at magic. At the age of 10 he performed his very first show in front of an audience at a hometown picnic in rural Minnesota. Little did he know then that his future held private performances for Copperfield, headlining appearances on the Las Vegas Strip and his own Off-Broadway show in New York City. As Sperry perfected his talent, his career took off as he began to perform at parties including a private party for Johnny Depp's children, universities, festivals and much more. At the age of 17 he was already an internationally recognized champion with honors including being one off the youngest illusionist to headline the famed Magic Castle in Hollywood, CA and multiple appearances on the hit TV series "Masters of Illusion." Sperry was also the youngest illusionist featured in "The World's Greatest Magic Show" for three years in Las Vegas, NV and is the only illusionist to ever be awarded the title of most original magician on FOX's "World Magic Awards."
Sperry defines himself as an Anti-Conjuror, which in his own words is best described as a conjuror or "magician" that goes against the common trend in magic. Going beyond the ostentatious style and use of flashy costumes, girls in skimpy outfits and more; to instead utilize magic in creating a sense of wonder and amazement by placing the audience in situations filled with suspense and anticipation. The ultimate goal is to take audiences beyond the edge of their general comfort zone. This style of performing ultimately brings the audience to experience a state of "Shock," whereby the typical illusions guests may be familiar with are uniquely presented in an original style often times to such a degree it invokes a shocking twist to what you may be expecting. 1
Audition
Dan Sperry submitted his audition onto YouTube. The audition consisted of swallowing a Life Saver (candy), and then creating the illusion of rubbing floss against his neck until it went through his neck and then pulling the floss back out with the Life Saver hanging in the string. His audition was strong enough for the judges to send him to the Quarterfinals along with eleven other YouTube Acts.
Quarterfinals
Dan Sperry's Quarterfinals performance in Episode 521 consisted of swallowing a Life Saver (candy), and then creating the illusion of rubbing floss against his neck until it went through his neck and then pulling the floss back out with the Life Saver hanging in the string. He received enough votes to be sent to the Semifinals in Episode 522 instead of Booker Forté and Dylan Plummer.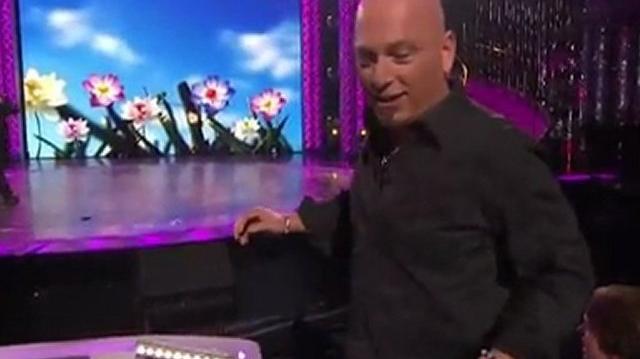 Semifinals
Dan Sperry's Semifinals performance in Episode 525 consisted of creating the illusion of sawing off a part of Nick Cannon's arm off, then re-assembling the piece back into Nick's arm. Piers Morgan buzzed the act. Dan did not receive enough votes to finish in at least sixth place in America's Vote, eliminating him from the competition in Episode 526 along with ArcAttack, Future Funk, and Kristina Young.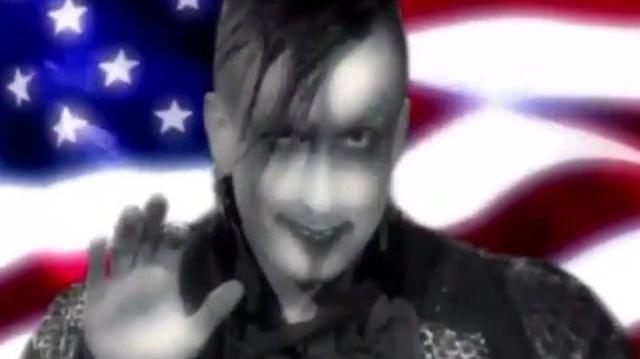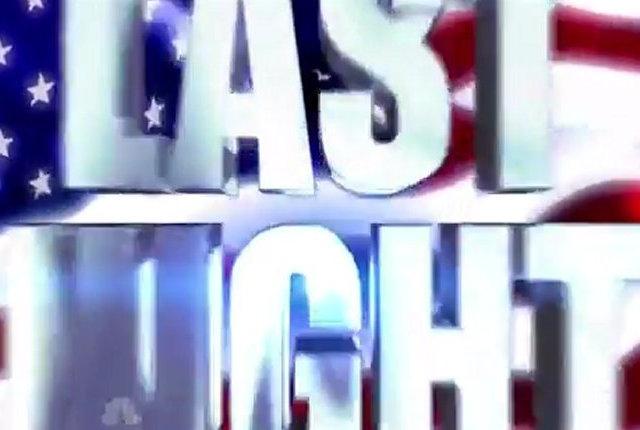 After the Show
In October 2010, Sperry headlined at Fright Dome, Las Vegas' premiere Halloween attraction, which was voted in the top five Halloween attractions in the nation by AOL Travel. During his month-long stage show Sperry entertained numerous celebrity guests including a private performance for his childhood influence, David Copperfield. After an overwhelming response from his fans Sperry returned to Fright Dome in 2011 to host the grand opening weekend with special performances.
Today, Sperry calls New York City home starring in his solo headlining engagement "MAGIC SHOW" nightly in the heart of the theater district of Times Square. Guests can experience the unimaginable as he uses razor blades, buzz saws, broken glass and more to create a whimsically entertaining non-stop roller coaster ride of pure mayhem. The urban legend of Bloody Mary is confronted on stage, a nail-biting game of Russian roulette is played with an audience member, the ancient practice of Voo Doo is encountered, the supernatural is manifested and much more. The venue, TIMES SCARE, is home to two fully-stocked themed bars- "Kill Bar" and the "Parlour of the Paranormal" for guests to enjoy a specialty cocktail while waiting for the show to begin. In addition, TIMES SCARE is home to New York City's only year-round haunted house.
When not performing in his New York City showroom, Dan continues to be in-demand at venues throughout the world. Tour stops for 2012 include Australia and Singapore among other sold-out appearances. 2
Dan Sperry made a guest appearance in Season 9 of America's Got Talent in Episode 916 along with The Illusionists (one of which was Season 2 act Kevin James). Dan's role consisted of creating the illusion of birds appearing and disappearing from within a cloth.
In 2017, Dan was a contestant on Season 4 of Penn & Teller: Fool Us. He did not fool the duo.
In 2018, Dan was a contestant on France's Got Talent, where he was eliminated in the first Semifinal.
External Links
Community content is available under
CC-BY-SA
unless otherwise noted.