David Martin

Information
Age (at audition)
33
Sex
Male
Act
Magician
Seasons
3
Position Reached
Vegas Round
David Martin Ferrari was a magician act from Season 3 of America's Got Talent. He was eliminated in the Vegas Round.
Background
David Martin Ferrari was influenced by magic at the early age of 5 by many famous magicians including Houdini, Doug Henning, Siegfried & Roy, Mark Wilson, and by Illusionist David Copperfield. David has also been inspired by musical artists such as Jon Bon Jovi, Aerosmith, Prince, U2, Motley Crue, and by the theatrics of the rock band Kiss. David Martin Ferrari has been performing his magic for 28 years throughout the country. What he has done to take magic into the new millennium is to choreograph original music, with magic featuring a live band. The music is the moving force behind these spectacles of David Martin's new breed of cutting-edge magic. David, appearing all over the entire country, has performed for audiences of all ages, to sell out concerts and tours. Mr. David Ferrari has appeared on several television shows, as well as radio programs. He has also opened for many national music acts across the country.
David has studied with World Famous Illusionist Criss Angel for 2 years as a teenager. They have maintained a great friendship over the following years. David most recently filmed a Master Teaching series with The International Magicians Society. This is a world wide magic organization that teaches magic to professionals. This is also the largest magic group in the world with over 39,000 members & growing. He has also studied with World Champion Illusionist Tony Clark for many years, who resides in Hollywood, CA. David is currently studying with World Champion Master Magician Rocco Silano. Rocco Silano is also going to be Consulting for David Ferrari's future magic performances.
Mr. Ferrari has also studied with World Champion Illusionist Jeff McBride, most recently in Master Class, and is also a friend of David's for many years. David Ferrari is also known as the Rock Illusionist to the Stars. He has performed for numerous Celeberity's as a opening act at concerts, and private parties all over the country.
Audition
David Ferrari's audition in Episode 301 consisted of creating the illusion of an assistant and a snake appearing in a cage from out of nowhere. Piers Morgan, Sharon Osbourne, and possibly David Hasselhoff all voted "Yes", sending David to the Vegas Round.
Vegas Round
David Ferrari was one of the Variety Acts in the Vegas Round. He was sorted into the "Magicians" category. His performance in Episode 308 consisted of creating the illusion of an assistant's torso being separated from the rest of her body.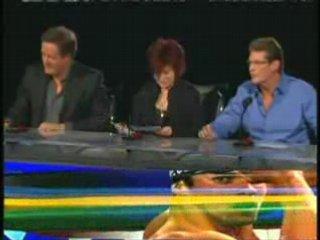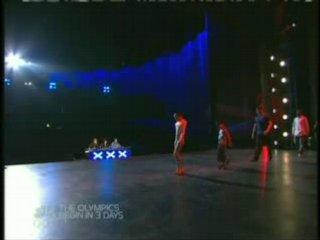 External Links