Derrick Barry

Information
Age (at audition)
24
Sex
Male
Act
Britney Spears Impersonator
Seasons
3
Position Reached
Quarterfinalist
Derrick Barry was a Britney Spears impersonator act from Season 3 of America's Got Talent. He was eliminated in the Quarterfinals.
Background
Derrick Barry has been a performer all his life. Born and raised in Modesto, California, he began training as a gymnast at the age of 5. After 7 years, he decided to trade in gymnastics for the Theatre. Derrick showcased his acting abilities in over 30 productions between junior high, high school and college. At the age of 19, he moved to Hollywood to further his passion for the art of performing.
Halloween 2003 piloted his newfound career of impersonating Britney Spears. Summer of 2004 brought Derrick to Las Vegas to join the talented cast of An Evening at La Cage at The Riviera Hotel and Casino on The Strip. He can seen 6 nights a week with a showtime of 7:30pm. Derrick Barry also continues to entertain through his comedic videos known as "The Experiences". He looks forward to a long career in the entertainment business both as an actor/comedian and female impersonator. 1 He took part on Season 8 of the hit reality competition ''RuPaul's Drag Race''. He ended up making it to 5th place.
Audition
Derrick Barry's audition in Episode 301 consisted of lip-synching and dancing to "Toxic" while dressed as Britney Spears. Piers Morgan buzzed the act. Although Piers voted "No", Sharon Osbourne and David Hasselhoff both voted "Yes", sending Derrick to the Vegas Round.
Vegas Round
Derrick Barry was sorted into the "Impersonators" category in the Vegas Round. His performance in Episode 308 consisted of lip-synching and dancing to Britney Spears' "Gimme More." Derrick's audition was strong enough for the judges to include him in the Top 60 shortlist and to later send him to the Top 40 Quarterfinals in Episode 309.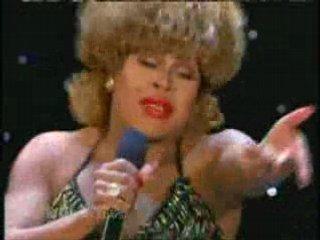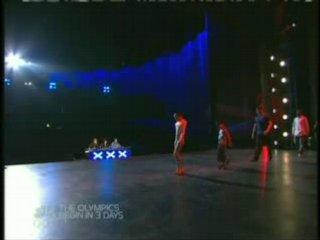 Quarterfinals
Derrick Barry's Part 1 Quarterfinals performance in Episode 310 consisted of dancing and lip-synching to Britney Spears' "...Baby One More Time." Piers Morgan buzzed the act. Derrick did not receive enough votes to be sent to the Semifinals, eliminating him from the competition in Episode 311 instead of Neal E. Boyd.
After the Show
Derrick later appeared on season 8 of Logo's RuPaul's Drag Race. He placed 5th. He also made an appearance in the Eminem music video "We Made You" as Britney Spears.
He later returned to compete on the fifth season of RuPaul's Drag Race All Stars. He was first eliminated, finishing in 10th place.
External Links