Drew Erwin was a singer and pianist/guitarist act from Season 7 of America's Got Talent. He was eliminated in the Quarterfinals.
Background
Drew Erwin is a musician and high school student athlete from Memphis, Tennessee. Two years ago he began watching "how to" videos online and taught himself how to play the piano and guitar. His love for music grew, and Drew began playing for friends and at church and school events, posting his performances online for others to view. Drew did not even know his parents submitted his video for the America's Got Talent YouTube contest until he found out that he had been selected as a finalist. 1
Audition
Drew Erwin (or rather, his parents) submitted his audition onto YouTube. The audition consisted of singing "Slow Dancing in a Burning Room" while playing the piano. His audition was strong to receive enough votes from YouTube users to vote him immediately into the Quarterfinals.
Quarterfinals
Drew Erwin's Quarterfinals performance in Episode 722 consisted of singing "Torn" while playing the guitar. He finished in either fourth or fifth place in America's Vote. In the Judges' Choice, Howard Stern and Sharon Osbourne both did not vote for him, eliminating him from the competition in Episode 723 instead of Clint Carvalho & His Extreme Parrots.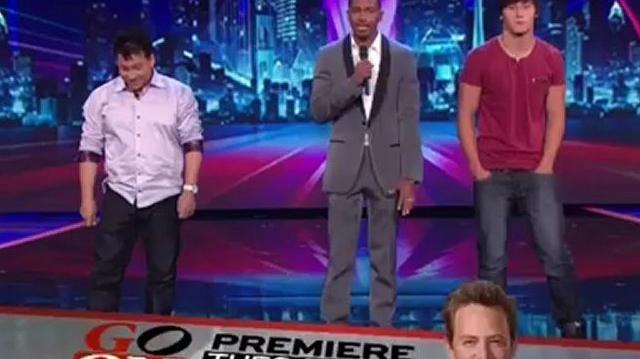 Trivia
Drew is the only act to be voted into the competition through YouTube that did not progress to the Semifinals.
External Links
Season 7 Quarterfinals

3 • 4 • 5 • 6 • 7 • 8 • 9 • 10 • 11 • 12 • 13 • 14 • 15 • 16

Week 1
Week 2
Week 3
Week 4
YouTube
Wild Card