Elusive was a break dancer act from Season 7 of America's Got Talent. He was eliminated in the Quarterfinals.
Background
Joshua Anselm Vinyard, working with the stage name 'Elusive or BBoy Elusive', has been dancing for 8 years. He fell in love with the craft after watching other talented dancers perform, and began endeavouring to emulate them.
He studied dance both live and on the internet and began to practice on the bare concrete porch behind his house. It took time, but after 5 years of non-stop training, competing and many times losing, he realized he was more than just another street dancer. With imagination and creativity, Elusive realized he could wow crowds with his own original moves.
After countless performances and shows, Elusive now uses his passion to entertain others, bringing a new source of energy with him wherever he performs. Over the years, Elusive has had the privilage of working with many great artists and performing for numerous organizations & productions. 1
He was born with 90 percent of his hearing missing from one ear and 50 percent missing from the other. As a child, few other children did not talk to him because he was so quiet. Dancing was an outlet for him.
Audition
Elusive's audition in Episode 708 consisted of dancing while performing feats such as an upside-down worm and spinning on two hands. Howard Stern, Sharon Osbourne, and Howie Mandel all voted "Yes," sending him to the Vegas Round.
Vegas Round
Elusive was one of the Standby Acts in the Vegas Round. He was sorted into the "Solo Dancers" category. His performance in Episode 713 consisted of break dancing to "Yeah 3x." His audition was strong enough for the judges to send him to the Quarterfinals.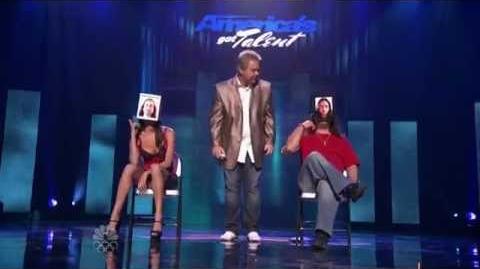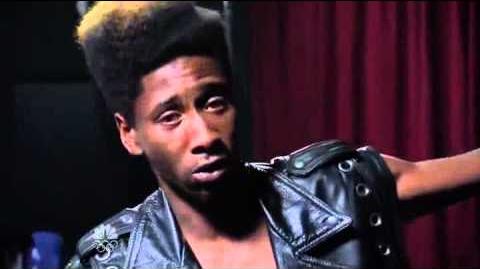 Quarterfinals
Elusive's Quarterfinals performance in Episode 718 consisted of break dancing to James Brown's "Super Bad." He did not receive enough votes to finish in at least fifth place in America's Vote, eliminating him from the competition along with Jake Wesley Rogers, instead of The Untouchables.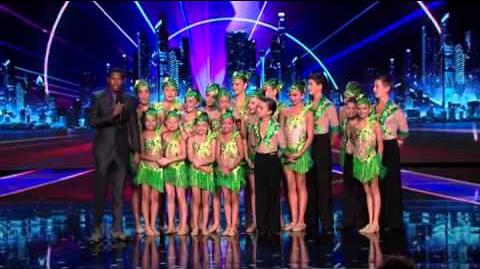 External Links
Season 7 Vegas Round

Uncategorized
Judges' Favorites
Standby Acts
Withdrew
Disqualified
Season 7 Quarterfinals

3 • 4 • 5 • 6 • 7 • 8 • 9 • 10 • 11 • 12 • 13 • 14 • 15 • 16

Week 1
Week 2
Week 3
Week 4
YouTube
Wild Card