Emil and Dariel

Information
Age (at audition)
16, 13
Sex
Male
Act
Rock Cellists
Seasons
9
Position Reached
Finalist
Emil and Dariel were a rock cellist duo act from Season 9 of America's Got Talent. They were eliminated in the top 12 in the Judges' Choice.
Background
Although in their early teens, brothers Emil and Dariel are making a name for themselves around the world as the youngest American cello virtuoso cross-over duo to be featured on a national stage.  Their goal is to cross over multiple genres of music and implement their classical background in transcending inconceivable barriers known to a classical instrument. Emil and Dariel would like to continue the tradition of finding new and undiscovered techniques in playing the cello and taking it to new heights.  They are following in the footsteps of the greatest cross-over cellists in becoming the youngest American rock cellists to have ever been discovered.
The brothers come from several generations of classical musicians and their extensive classical training comes from their grandfather, Leonid Rubanchik, Principal cellist, cello Professor and a student of Piatigorsky.  They began playing the cello when they were four (4) years old while being home-schooled.  Their long hours of practice were under the strict guidance of their grandfather who instilled hard work ethics, dedication, and passion in the pursuit of their musical career.  They are extremely grateful to their grandfather for inspiring them to play the cello and for his selfless dedication in teaching them.  They also credit their abilities to years of intense practice, patience, perseverance, and disciplined commitment to their music. 
In April of 2013, Emil and Dariel got the surprise of a lifetime when they were alerted that internationally renowned performers, 2CELLOS, had featured the boys' YouTube video on their Facebook and Twitter pages, heaped praise on the boys' performance, and endowed them with the designation of "2CELLOS Junior". Within only a few months, this announcement led to something much greater…. Emil and Dariel's dream came true when 2CELLOS invited them to appear as guest artists during their U.S. tour in Orlando and Tampa.  Ever since then, Emil and Dariel have been unstoppable in their quest to share their talent and passion. 1
Audition
Emil and Dariel's audition in Episode 905 consisted of performing a cover of Jimi Hendrix's "Purple Haze" on the cello together. Howard Stern, Heidi Klum, Mel B, and Howie Mandel all voted "Yes," sending the duo to Judgment Week.
Judgment Week
Emil and Dariel were selected in Episode 907 as one of eight acts to advance straight to the Quarterfinals without performing in Judgment Week.
Quarterfinals
Emil and Dariel's Week 4 Quarterfinals performance in Episode 915 consisted of performing The Rolling Stones' "Satisfaction" on the cellos, this time with a backing guitarist and a backing drummer. Heidi Klum and Mel B both gave the duo standing ovations. Emil and Dariel received enough votes to be sent to the Semifinals in Episode 916 instead of Dom the Bom's Triple Threat and Extreme.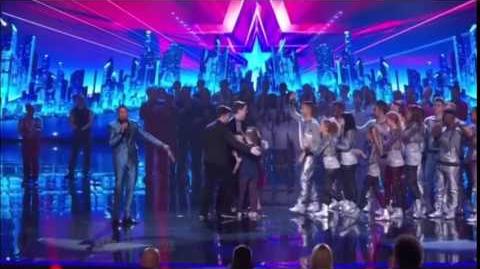 Semifinals
Emil and Dariel's Week 2 Semifinals performance in Episode 919 consisted of performing Paul McCartney and Wings' "Live and Let Die" on the cello. Heidi Klum and Mel B gave the duo standing ovations. Emil and Dariel received enough votes to be sent to the Top 12 Finals in Episode 920 instead of Kelli Glover and Wendy Liebman.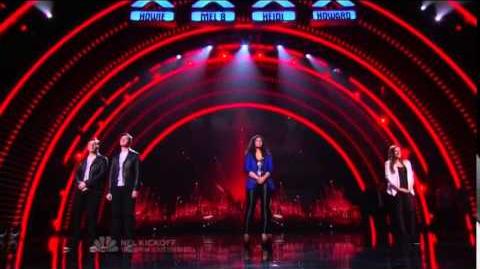 Top 12
Emil and Dariel's Top 12 Finals performance in Episode 921 consisted of performing Aerosmith's "I Don't Want to Miss a Thing," this time with a back-up chorus. Mel B and Howie Mandel gave the duo standing ovations. Emil and Dariel finished in fifth, sixth, or seventh place in America's Vote. In the Snapple Save, Emil and Dariel received fewer online votes than Sons of Serendip. In the Judges' Choice, although Howard Stern and Howie Mandel voted for the duo, Heidi Klum and Mel B did not vote for it, forcing a tiebreaker; whichever act had received more votes from America would progress to the Final 6. Emil and Dariel received fewer votes than Miguel Dakota, eliminating Emil and Dariel from the competition in Episode 922.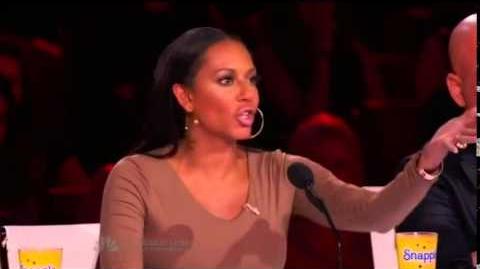 Trivia
Emil and Dariel progressed further than any other act in Season 9 that did not perform during Judgment Week considering the duo had the chance to make the Top 6.
Emil and Dariel later had the opportunity to play live with 2CELLOS, a group which also has two cellists that play rock and other music, as "4CELLOS," coined by member Luka.
External Links
Season 9 Quarterfinals

Week 1
Week 2
Week 3
Week 4
Wild Card
Community content is available under
CC-BY-SA
unless otherwise noted.