The eleventh episode of Season 7 and one hundred and forty-eighth ever episode of America's Got Talent, aired on June 25, 2012. It was the first Vegas Round episode and took place in Las Vegas. 6 acts would not perform in Vegas. 3 acts from this episode automatically proceeded to the Quarterfinals, and 3 acts were automatically eliminated. 24 acts each performed for one of the thirty-five remaining live show spots.
Full Episode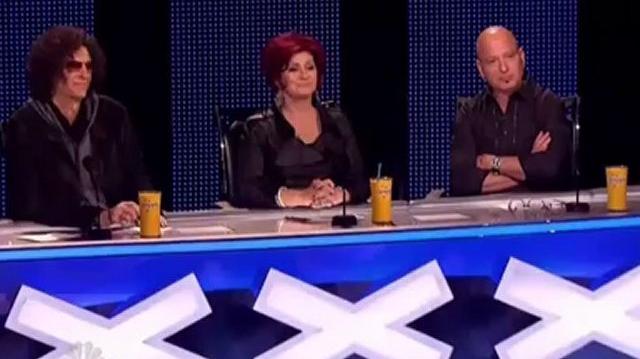 Eliminated without Performing
Moved On without Performing
3 acts were deemed so talented by the judges that the judges sent them straight to the Quarterfinals without performing again in Las Vegas.
| | | |
| --- | --- | --- |
| Human Cannonball | Dog Act | Earth Harp Player |
Danger Acts
| | | |
| --- | --- | --- |
| Acrobatic Stunt Bike Group | BMX Team | Rifle Drill Team |
| Acrobat | Crossbow Shooter | |
Female Singers
| | | |
| --- | --- | --- |
| Singer | Singer | Singer and Guitarist |
| Singer | Singer and Guitarist | Singer and Guitarist |
Dance Groups
| | | |
| --- | --- | --- |
| Hip-Hop Dance Group | Clogging Group | Dance Group |
| | Hip-Hop Dance Group | |
Novelty Acts
| | | |
| --- | --- | --- |
| Genital Daredevil | Singer | Sand Artist |
| Ventriloquist | Light-up Suit Dance Group | Light Painting Group |
Opera Singers
| | | |
| --- | --- | --- |
| Opera Singer | Opera Singer | Opera Singer |