Fighting Gravity

Information
Age (at audition)
19-22
Sex
Male
Act
Blacklight Dance Group
Seasons
5
Position Reached
3rd Place
Fighting Gravity was a blacklight dance group act from Season 5 of America's Got Talent. It finished in third place in the competition.
Background
Fighting Gravity is a black-light illusion dance performance, featuring brothers from the Pi Kappa Alpha fraternity at Virginia Tech University. The original group was formed in early 2009 to compete for an annual university-wide philanthropic talent show competition. The show was held in order to benefit an organization called Service for Sight, which assists local residents who are sight-impaired. Without any kind of dance training or a choreographer, the performances brought the audience of over 2,500 into an uproar, and have since become an internet sensation.
The name Fighting Gravity comes from the illusions they perform, which seem to defy the laws of physics. The group never expected to reach an international audience, and hope they can continue amazing audiences with impossible illusions that don't use any wires or special effects. Fighting Gravity hopes to represent the Virginia Tech community in a positive light after the tragic events of April 16th, 2007, as some of the group's members were students at that time. By competing on America's Got Talent, Fighting Gravity hopes to inspire others by showing that through hard work, determination, and some good lighting, anybody can accomplish his or her dreams. 1
Audition
Fighting Gravity's audition in Episode 503 consisted of using blacklights to portray the illusion of a "puppeteer" controlling three white-suited beings to The Glitch Mob "Drive It Like You Stole It." Piers Morgan, Sharon Osbourne, and Howie Mandel all voted "Yes," sending the act to the Vegas Round.
Vegas Round
Fighting Gravity was one of ten acts to advance straight to Hollywood without auditioning in Las Vegas in Episode 511.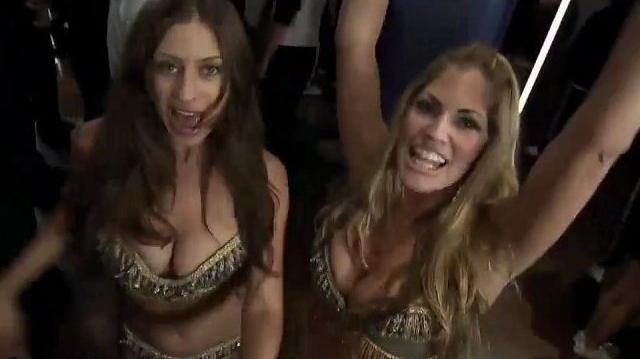 Quarterfinals
Fighting Gravity's Quarterfinals performance in Episode 513 in Week 1 consisted of blacklight "dancing" to "How To Be Eaten By a Woman" by The Glitch Mob. Fighting Gravity received enough votes to be sent to the Semifinals in Episode 514 instead of Nick Pike and Kung Fu Heroes.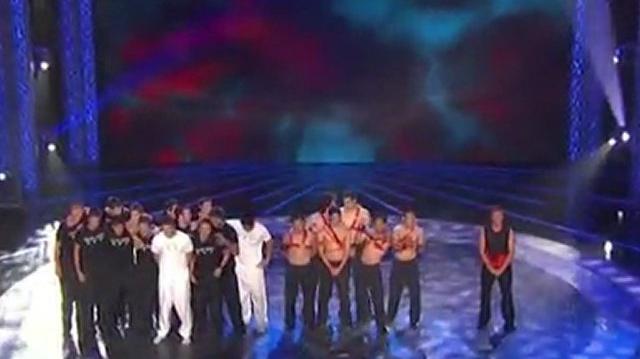 Semifinals
Fighting Gravity's Semifinals performance in Episode 527 consisted of blacklight dancing with skateboards to "Animus Vox" by The Glitch Mob. The group received enough votes to be sent to the Finals in Episode 528 along with Jeremy Vanschoonhoven.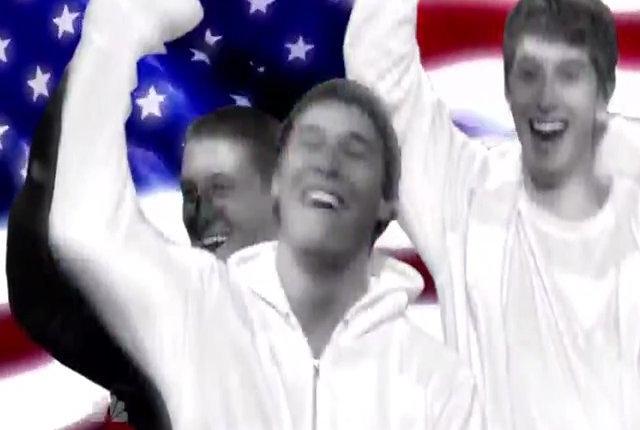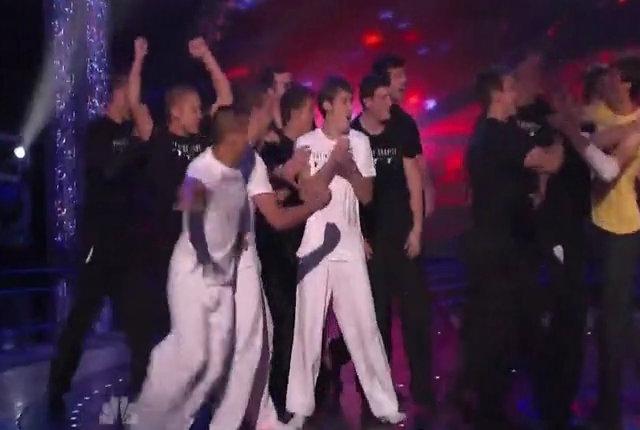 Top 10
Fighting Gravity's Top 10 Finals performance in Episode 529 consisted of blacklight dancing to Justice "Genesis" with a moon landing and alien theme. The act received enough votes to send it to the Final 4 in Episode 530 instead of Studio One Young Beast Society.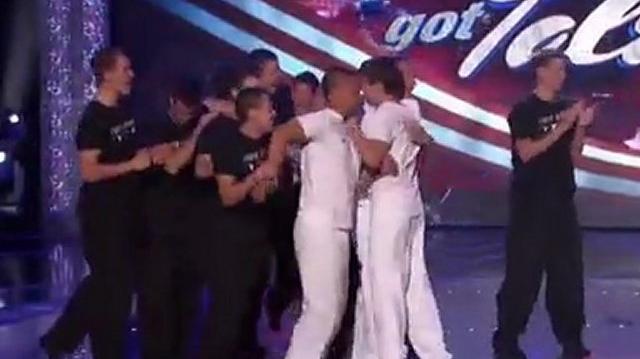 Final 4
Fighting Gravity's Final 4 Finals performance in Episode 531 consisted of blacklight dancing to Glitch Mob's "Beyond Monday", Kraddy's "Android Porn", and edIT's "More Lazers" with a theme of a conflict between good and evil.
Finale
For the finale in Episode 532, Fighting Gravity performed (in pre-filmed footage) to "Dancing on the Ceiling" in a duet with Lionel Richie. Fighting Gravity was revealed to have finished in third place in the competition that same night, in front of Prince Poppycock, but behind Michael Grimm and Jackie Evancho.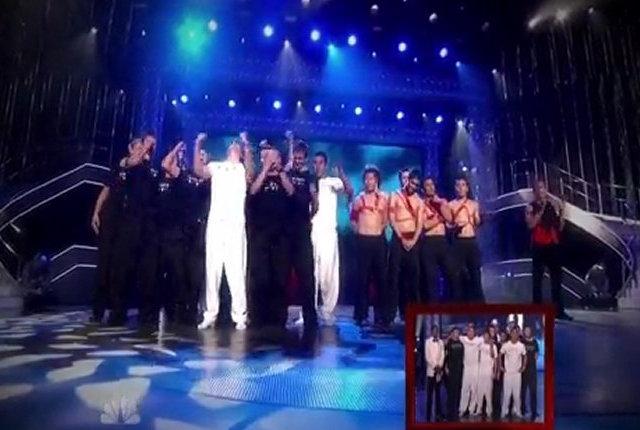 After the Show
After their success on America's Got Talent, Fighting Gravity continued to perform on their first nationwide tour hitting twenty-four cities across the United States. They are currently working on developing a full length show.
They have recently been seen all around the world, performing for clientele such as Mercedes Benz, Quicken Loans, and Auto-trader. They have also been back on TV for shows like "Germany's Got Talent" in Austria, "Red or Black" in London, and the "American Music Awards" with Will.I.Am. from the the Black Eyed Peas and Jennifer Lopez. 2
On the results show of the third Season 6 Quarterfinal show on July 27, 2011, Fighting Gravity performed to "A Dream Within A Dream" as a special guest.
Trivia
Fighting Gravity was the only "group" act and non-singing act in the Final 4 of Season 5.
Fighting Gravity followed the same pattern as Team iLuminate and Light Balance. Their acts all involved them being in the dark dancing, they all skipped the second round and went straight into the Quarterfinals, and all got third place.
Fighting gravity the only season 5 grand finalist to not participate in America's Got Talent: The Champions.
External Links