Flambeaux

Information
Age (at audition)
41
Sex
Male
Act
Fire Breather
Seasons
3
Position Reached
Quarterfinalist
Flambeaux was a fire breather act from Season 3 of America's Got Talent. He was eliminated in the Quarterfinals.
Background
After coming to the US with a dollar and a dream from Scotland, fire artist Flambeaux built an "empire of fire" and has since become recognized in the field of fire performing.
He and his wife's company create fire show spectaculars with flair, imagination and an intrinsic slant of sensational art. From corporate shows to theater, event productions to cabarets, Flambeaux and his team are fanning the flames of a growing art form. 1
Audition
Flambeaux's audition in Episode 304 consisted of lighting a ring of fire on the ground around him and wearing a headdress that was also lit on fire. David Hasselhoff buzzed the act. Sharon Osbourne and at least one other judge voted "Yes", sending Flambeaux to the Vegas Round.
https://youtu.be/qUos2xWxz9A<Audition
Vegas Round
Flambeaux was one of the Variety Acts in the Vegas Round. He was sorted into the "Extreme Performers" category. His performance in Episode 308 consisted of more fire breathing and fire eating, this time with a machine serving as a background also spewing fire. Flambeaux's audition was strong enough for the judges to include him in the Top 60 shortlist and to later send him to the Top 40 Quarterfinals in Episode 309.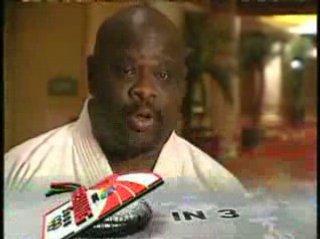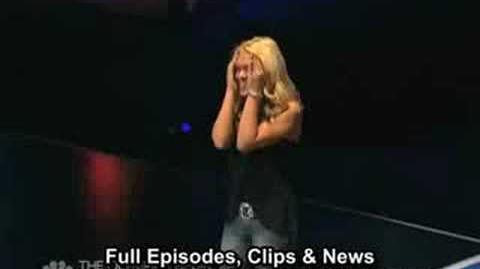 Quarterfinals
Flambeaux's Part 4 Quarterfinals performance in Episode 313 consisted of a robe he was wearing being enveloped in flames, fire spitting, and wearing an object lit on fire. Piers Morgan, Sharon Osbourne, and David Hasselhoff all buzzed the act. Piers felt the act was very strange. Sharon felt Flambeaux's timing was too slow. David felt the act would be too scary for Vegas. Flambeaux did not receive enough votes to be sent to the Semifinals, eliminating him from the competition in Episode 314 instead of Kaitlyn Maher.
External Links