Forte was an opera trio act from Season 8 of America's Got Talent. It finished the competition in 4th place.
Background
Forte originally consisted of three tenors: Fernando Varela from Puerto Rico, Hana Ryu from South Korea, and Josh Page from New York. The trio met on the internet just a few weeks before their America's Got Talent audition. They kept in contact through Skype. They met face-to-face days before their audition. By their audition, the members of Forte had never performed together in front of an audience. 1
Hana eventually left the group (due to issues with his visa), and he was replaced by another tenor named Sean Panikkar.
Audition
Forte's audition in Episode 804 consisted of singing "Pie Jesu" together. Howard Stern, Heidi Klum, Mel B, and Howie Mandel all voted "Yes," sending the group to the Vegas Round.
Vegas Round
Forte was sorted into the "Music Groups" category in the Vegas Round, this time with a new member: Sean Panikkar replacing Hana Ryu. The group's performance in Episode 808 consisted of singing Andrea Bocelli's "The Prayer." Forte's performance was strong enough for the judges to send it to the Quarterfinals along with Brandon & Savannah in Episode 809.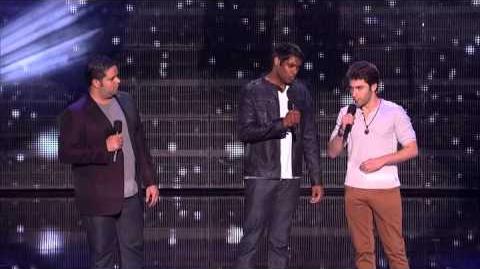 Quarterfinals
Forte's Week 2 Quarterfinals performance in Episode 812 consisted of singing "Somewhere (There's A Place for Us)" as a group. Forte received enough votes to be sent to the Semifinals in Episode 813.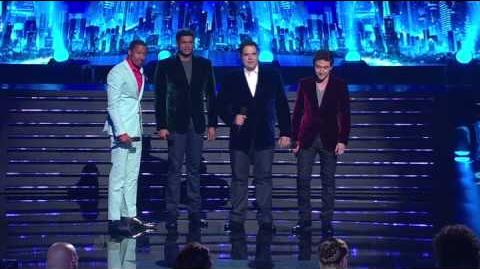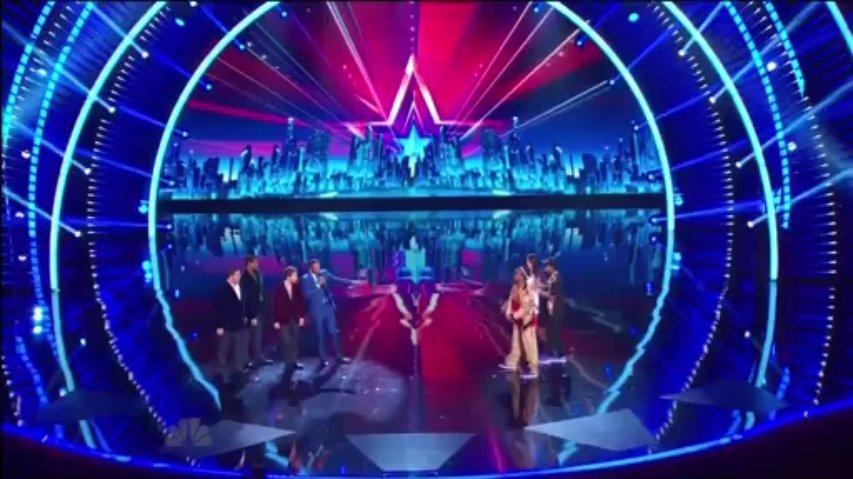 Semifinals
Forte's Week 1 Semifinals performance in Episode 820 consisted of singing The Righteous Brothers' "Unchained Melody." Forte received enough votes to be sent to the Finals in Episode 821 instead of Duo Resonance and Jonathan Allen.
Top 12
Forte's Top 12 Finals performance in Episode 824 consisted of singing a Spanish operatic rendition of Celine Dion's "My Heart Will Go On." Forte received enough votes to be sent to the Final 6 in Episode 825 instead of Branden James.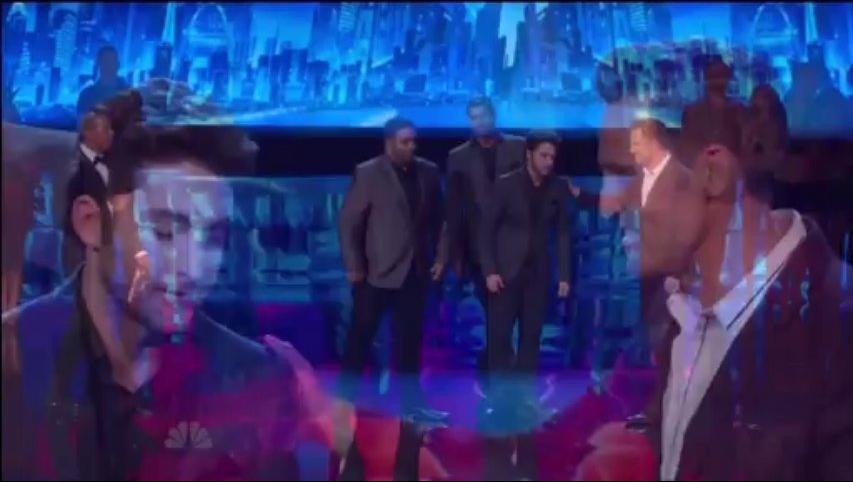 Final 6
Forte's Top 6 Finals recap performance in Episode 826 consisted of singing Andrea Bocelli's "The Prayer" again, this time with an orchestra providing music and professional lighting. The trio's second performance of the night consisted of singing Lucio Dalla's "Caruso."
Finale
For the finale in Episode 827, Forte sang "To Where You Are" and "Brave" in a duet with Josh Groban. Forte was revealed to have finished in fourth place in the competition that same night, over Collins Key and Cami Bradley, but under Kenichi Ebina, Taylor Williamson, and Jimmy Rose.
External Links