Hart Dance Team

Information
Age (at audition)
14-17
Sex
Female
Act
Dance Group
Seasons
9
Position Reached
Quarterfinalist
Hart Dance Team was a contemporary jazz dance group act from Season 9 of America's Got Talent. It was eliminated in the Quarterfinals.
Background
The Hart Dance Team is an award-winning, highly competitive dance team from Santa Clarita, California. The team is made up of 26 girls. The Hart Dance Team is coached, trained and directed by Katherine Leist, who is also their main choreographer. The girls on the team train intensely at school and at outside studios all year round to maintain the highest level of ability. They train in ballet, jazz, lyrical, contemporary, tap, hip-hop and acrobatics. Although the Hart Dance Team takes training and dance very seriously, they also enjoy planning team events, going to the beach, taking photos, going out to eat and much more. 1
Audition
Hart Dance Team's audition in Episode 903 consisted of contemporary jazz dancing in black/white leotards and whiteface around a black/white background structure to Imogen Heap's "Hide and Seek." The dance commenced with two members, but soon twenty additional dancers emerged from the structure. Howard Stern, Heidi Klum, Mel B, and Howie Mandel all voted "Yes," sending the act to Judgment Week.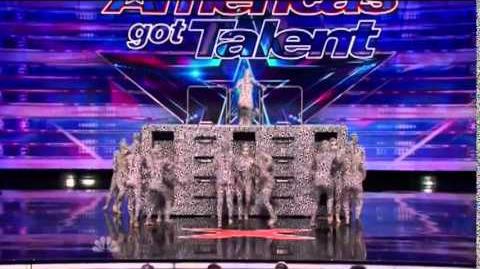 Judgment Week
Hart Dance Team was selected in Episode 907 as one of eight acts to advance straight to the Quarterfinals without performing in Judgment Week.
Quarterfinals
Hart Dance Team's Week 2 Quarterfinals performance in Episode 911 consisted of dancing as a group in sparkling suits to Lorde's "Team" and Ellie Goulding's "Burn." Hart Dance Team did not receive enough votes to be sent to the Semifinals, eliminating it from the competition in Episode 912 along with Darik Santos, instead of Andrey Moraru.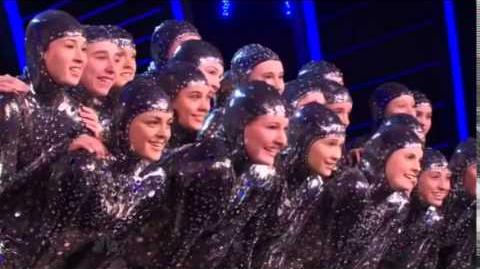 External Links
Season 9 Quarterfinals

3 • 4 • 5 • 6 • 7 • 8 • 9 • 10 • 11 • 12 • 13 • 14 • 15 • 16

Week 1
Week 2
Week 3
Week 4
Wild Card