Indiggo was a twin vocal duo act from Season 3 of America's Got Talent. The pair was eliminated in the Quarterfinals.
Background
Indiggo Twins is the stage name of the identical twin sisters Mihaela and Gabriela Modorcea. Together they are professional singers, actors, writers, composers, dancers, and fashion designers.
Mihaela and Gabriela were most recently featured on the highly anticipated Jay-Z and Kanye West album, Watch the Throne. The twins are also in the process of developing their own television show and musical with DAS and ISH TV. Under the guidance of David Sonenberg of DAS Communications (Black Eyed Peas, Fergie, John Legend, Meat Loaf), they have been writing and producing their soon to-be-released album, working with the likes of Peter Zizzo (Celine Dion, Avril Lavigne), Rockwilder (Christina Aguilera), DJ Paul Oakenfold (Madonna), and Swizz Beatz (Beyonce, Jay-Z). 1
Audition
Indiggo's audition in Episode 301 consisted of singing "New York, New York" together. Piers Morgan and David Hasselhoff buzzed the act. Although David voted "No", Piers and Sharon Osbourne both voted "Yes", sending Indiggo to the Vegas Round.
Vegas Round
Indiggo was one of the Music Acts in the Vegas Round. It was sorted into the "Duos" category. The duo's performance in Episode 308 was not fully televised, but it consisted of singing "Viva Las Vegas." Indiggo's audition was strong enough for the judges to include it in the Top 60 shortlist and to later send it to the Top 40 Quarterfinals in Episode 309.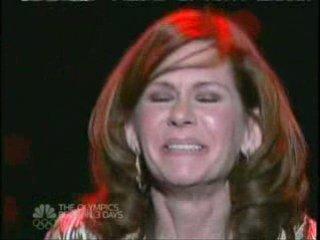 Quarterfinals
Indiggo's Part 4 Quarterfinals performance in Episode 313 consisted of singing "I Don't Need No Georgie Clooney," an original piece. Piers Morgan buzzed the act. He even said that they are the worst singing and dancing act in the whole competition. Sharon felt the song choice was terrible. David liked the cuteness of the duo. Indiggo did not receive enough votes to be sent to the Semifinals, eliminating it from the competition in Episode 314 instead of Nuttin' But Stringz.
External Links