Ivan the "Urban Action Figure"

Information
Age (at audition)
29
Sex
Male
Act
Acrobatic Dancer
Seasons
2
Position Reached
Vegas Round
Ivan the "Urban Action Figure" was an acrobatic dancer act from Season 2 of America's Got Talent. He was eliminated in the Vegas Round.
Background
Ivan, the youngest of seven brothers, who inspired and challenged him to be the best at everything he has ever set his mind to – from sports to djing, instructing, hosting, dancing and many other creative talents – for over three decades. Ivan has now expanded his activities into the fitness industry with Ivan's Dance Rock, an entrepreneurial venture which merges his passion for performing arts and lifestyle fitness. 1
Audition
Ivan the "Urban Action Figure"'s audition in Episode 202 consisted of acrobatic dancing and stunts such as backflips, one of them off of a large box and onto the floor, breakdancing, and spinning on his head. Although Piers Morgan voted "No", Sharon Osbourne and David Hasselhoff both voted "Yes", sending Ivan to the Vegas Round.
Vegas Round
Ivan the "Urban Action Figure" was sorted into the "Variety" category during the Vegas Round. His performance in Episode 205 was supposed to start off with him jumping over a set of chairs, but as he was about to attempt the stunt, he tripped and crashed through the chairs, knocking himself out. He received medical attention afterwards but his audition was cancelled and there was no time for him to try again. In the end, he was eliminated from the competition, although the judges told him he was welcome to return and try again next year in Episode 206.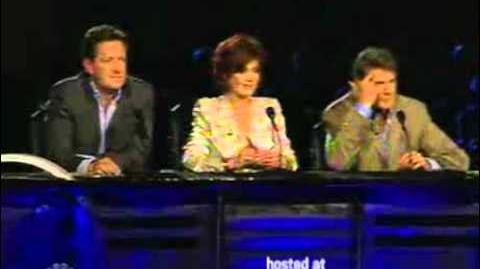 External Links

Twitter
Community content is available under
CC-BY-SA
unless otherwise noted.