Ivy Rose was a band act from Season 7 of America's Got Talent. It was eliminated in the Vegas Round.
Background
Imagine the echo-y melodies of the Cranberries fused with the epic distortion riffs of Muse and the addicting rock-out choruses of Coldplay. Top that with the glassy harmonies of Eisley and you have Ivy Rose, an - alternative-rock band that will give goosebumps with their powerful presence. Offstage they seem like four composed and friendly young women, but onstage, they will knock you out with their tight, synchronized rhythms, energand rock-out vibe. Together for only 3 years, they have already released their debut album This Adventure, opened for internationally-renowned acts Ben Folds and Weezer, won numerous battle of the bands competitions, completed a mini-tour in the Philippines and played hundreds of shows in different cities along the east coast. Having established themselves well in the DC scene, they hope to conquer the ears and hearts of listeners all around the world. 1
Audition
Ivy Rose's audition in Episode 704 consisted of performing "I Hate Myself For Loving You." Howie Mandel and at least one other judge voted "Yes," sending the act to the Vegas Round.
Vegas Round
Ivy Rose was one of three acts (the other two being Bandbaz Brothers and Charlie C) that were instantly eliminated from the competition in Episode 711 without getting a chance to perform in Las Vegas.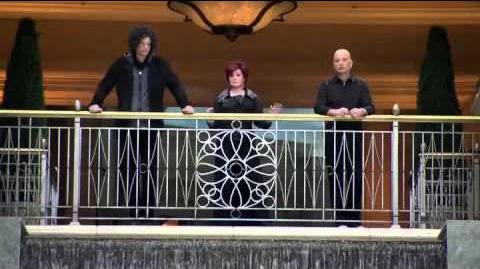 External Links
Season 7 Vegas Round

Uncategorized
Judges' Favorites
Standby Acts
Withdrew
Disqualified