Jammin Jay Lamont was a comedian from Season 6 of America's Got Talent. He was eliminated in the Vegas Round.
Background
Jammin Jay Lamont or better known to many as "The Human IPOD" was born as preacher's son in Oklahoma City OK. Growing up as a kid he would make all kinds of sounds to make people laugh and cheer. When he left Oklahoma he moved to Houston TX where he worked as a Radio personality for several years until one day he realized that his calling was the big stage. So Jay packed up the car and moved to Los Angeles to take his show to the stage. His stage show is so unbelievable that he receives standing ovations night after night no matter where he performs. Jay's secret recipe to his success is his ability to perform in front of any type of audience by adapting his show to fit their expectations.
Jay Lamont is not just a comedian, he is a multi-talented entertainer who has shared the stage with such greats recording artist as the late Luther Vandross and Roger Troutman. Jay has performed on major concert and comedy stages with performers like The Gap Band, The O'Jays, Anita Baker, Howard Hewitt, Ledisi, MAZE featuring Frankie Beverly, D.L. Hughley, Sheryl Underwood, Cedric the Entertainer, Mike Epps, Jamie Foxx, After Six, Charlie Wilson, New Edition, Captitol Jazz Fest 2013, and recently opened for Mary J. Blige in 13 cities on her Libration Concert tour.  1
Audition
Jammin Jay Lamont's audition was never televised. It is unknown whether or not he was buzzed, but at least two judges voted "Yes," sending him to the Vegas Round.
Vegas Round
Jammin Jay Lamont was one of the Judges' Favorites in the Vegas Round. He was sorted into the "Comedians" category. His performance in Episode 611 consisted of beatboxing "Hail to the Chief" and impersonating Barack Obama. His audition was not strong enough for the judges to send him to the Quarterfinals, eliminating him from the competition along with Jen Seaman.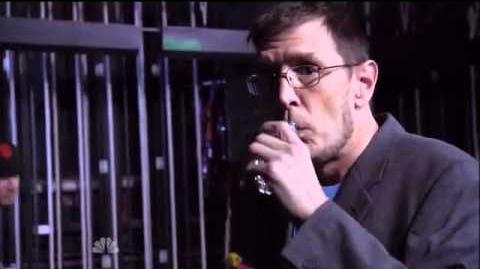 External Links