Jay Maynard - The Tron Guy was a comedic speaker act from Season 6 of America's Got Talent. He was eliminated in the audition round.
Background
Jay Maynard is a computer programmer and system administrator currently residing in Fairmont, Minnesota. He is known by the nickname, "Tron Guy", which results from his fan recognition of TRON. He makes appearances in a home-made Tron costume, which features electroluminescent wire to emulate the circuitry glow of TRON-era light suits. He has become an Internet phenomenon and made 15 television appearances on the late night talk show, "Jimmy Kimmel Live". According to Maynard, his Tron Guy persona is a simple payroll withholding calculation program that had gotten overweight by changes in the laws.
Maynard is the maintainer of Hercules, an emulator for IBM mainframe hardware, and his hobbies include amateur radio, pistol shooting and flying planes, which has been doing for the past 20 years. In April 2008, he was parodied in the South Park episode Canada On Strike. He appeared alongside such other Internet celebrities as Gary Brolsma, Star Wars Kid, Chris Crocker and Tay Zonday among others. In June 2008, Maynard bought a brand new airplane, an AMD Zodiac XLi, which features a blue computer circuitry custom paint job just to match Maynard's costume. 1
Audition
Jay Maynard - The Tron Guy's audition in Episode 603 consisted of speaking about his come to internet fame. Piers Morgan, Sharon Osbourne, and Howie Mandel all buzzed the act. All three judges voted "No," eliminating him from the competition.
Audition All Stars
Jay Maynard - The Tron Guy performed in Episode 632 as one of the ten Audition All Stars in the Season 6 America's Got Talent finale. His role consisted of singing "Time of My Life" with the others.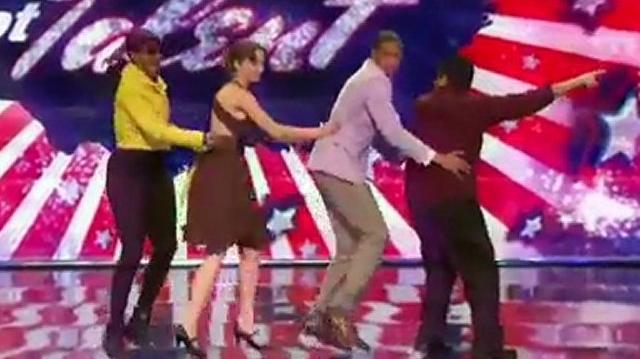 External Links