Jeremy VanSchoonhoven

Information
Age (at audition)
27
Sex
Male
Act
Stunt Biker
Seasons
5
Position Reached
Finalist
Jeremy VanSchoonhoven was a stunt biker act from Season 5 of America's Got Talent. He was eliminated in the Finals.
Background
Jeremy was born in Omaha, Nebraska in 1982, and has lived and worked on a hay ranch since he was seven years old. He began riding a bicycle at a young age as a form of physical education during his homeschooling. At 12 years old, he entered and won his first road race. His second race was a mountain bike competition, and he placed second overall. He also competed in Cross Country, Cycle Cross, Hill Climbing and Road racing, and won State Championships in each category, taking home over 14 Trophies, and earning countless medals in several National and World Cup events. Jeremy began competing in bike trials competitions in 1996, at the age of 14. Even though road racing and trials riding have almost no similarities, Jeremy was determined to excel in both categories. In 1997 he was invited to compete in the Pro Division, becoming the youngest professional trials rider in the history of U.S. Cycling. He won the Junior National Championship and took third place in the Professional Mens National Championship in 1998-99, and went on to win 5 National Championships in 6 years. Jeremy placed 10th in the World Championship in 1999, and was the top American rider.
In addition to his cycling expertise, Jeremy is a skilled blacksmith and artisan. He has created a line of custom knives by folding two types of steel together to create a very unique and beautiful pattern. He has sold these knives for as much as $1300 a piece. The process, called Damascus, takes hours of forging, welding and grinding. When he isn't performing on his bike, shoeing horses, or working on the ranch where he lives with his wife, Melissa, Jeremy is inventing products he feels are needed in the market place. He also enjoys teaching, and would like to work with children and youth.
Jeremy draws a large and enthusiastic crowd wherever he performs, and has the kind of personality that resonates with young and old alike. 1
Audition
Jeremy VanSchoonhoven's audition in Episode 507 consisted of performing tricks with a bicycle such as avoiding hitting Nick Cannon and "hopping" on his bike with one wheel to "Let it Rock". Piers Morgan buzzed the act. Although Piers voted "No," Sharon Osbourne, and Howie Mandel both voted "Yes," sending Jeremy to the Vegas Round.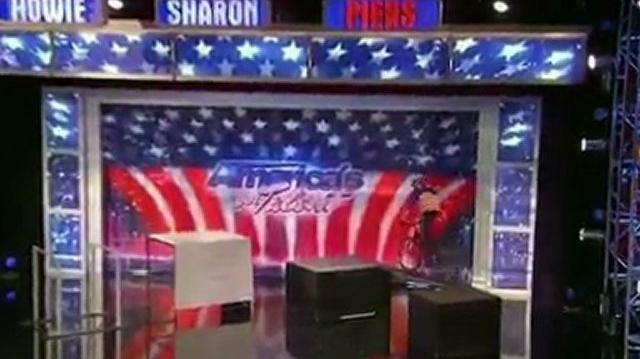 Vegas Round
Jeremy VanSchoonhoven was one of the Standby Acts in the Vegas Round. He was sorted into the "Danger Acts" category. His performance in Episode 512 consisted of performing feats such as jumping long distances on one bicycle wheel and falling a long distance down and landing upright to "Break Your Heart." His audition was strong enough for the judges to send him to the Quarterfinals along with Kung Fu Heroes.
Quarterfinals
Jeremy VanSchoonhoven's Quarterfinals performance in Episode 517 consisted of performing tricks with his bicycle to "Rock That Body." At one point in his performance, he was blindfolded. He finished in either fourth or fifth place in America's Vote. In the Judges' Choice, Piers Morgan and Sharon Osbourne both voted for him, sending him to the Semifinals in Episode 518 instead of Kaya and Sadie.
Semifinals
Jeremy VanSchoonhoven's Semifinals performance in Episode 527 consisted of performing tricks with his bicycle with a park theme to "Dynamite." In a rehearsal before his performance, he received an injury performing a difficult drop. Fortunately, he was able to perform the same trick successfully for the live show. Jeremy received enough votes to be sent to the Finals in Episode 528 along with Fighting Gravity.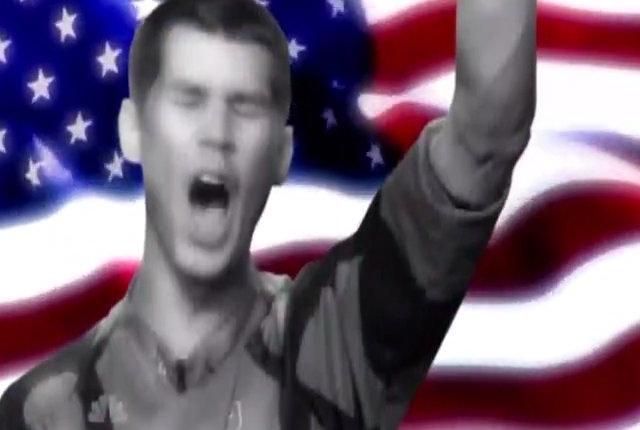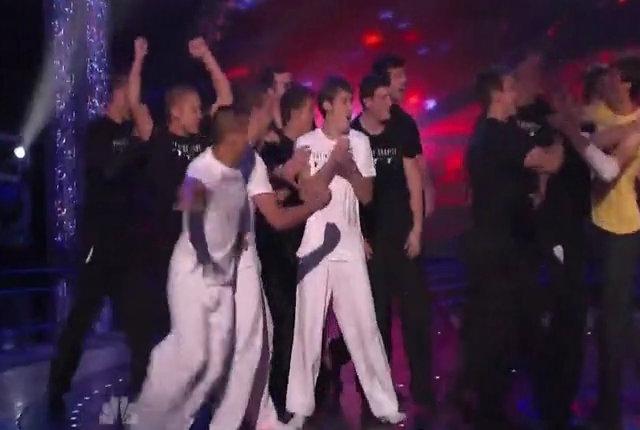 Top 10
Jeremy VanSchoonhoven's Top 10 Finals performance in Episode 529 consisted of performing tricks with his bicycle such as riding on one wheel and hopping onto the hood of a car to "Ridin' Solo." He did not receive enough votes to be sent to the Final 4, eliminating him from the competition in Episode 530 along with Christina & Ali.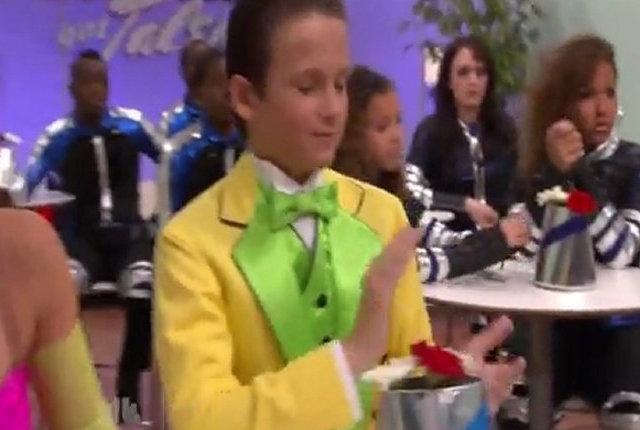 Trivia
Jeremy VanSchoonhoven was the only biker to progress to the live shows in Season 5.
He knew Terry Fator before Terry competed in Season 2; they had previously performed in the same fairs with small shows.
External Links