Jimmy Failla was a stand-up comedian act from Season 8 of America's Got Talent. He was eliminated in the Vegas Round.
Background
Jimmy Failla is a New York City Cab Driver turned Professional Stand Up Comic. He's been seen on AXS TV's "Gotham Comedy Live" as well as BBC America's "Richard Hammond's Crash Course." His critically acclaimed radio show/podcast "Off The Meter" is heard daily by ten thousand listeners.
In November of 2013, his new book Follow That Car!: A Cabbie's Guide To Conquering Fears, Achieving Dreams, and Finding a Public Restroom will be released. [1]
Audition
Jimmy Failla's audition was never televised (at the contestant's request). Mel B buzzed the act, finding one of the jokes racist. Although Mel voted "No", Heidi Klum, Howie Mandel, and Howard Stern voted "Yes", sending Jimmy through to the Las Vegas Round. [2]
Vegas Round
Jimmy Failla was sorted into the "Comedian" category in the Vegas Round. His performance in Episode 808 consisted of joking about his wife overreacting about events like finding the pink shirt she wanted at a Gap store and his wife rarely picking decent movies to watch. Jimmy's performance was not strong enough for the judges to send him to the Quarterfinals, eliminating him from the competition along with Eric Schwartz aka Smooth E.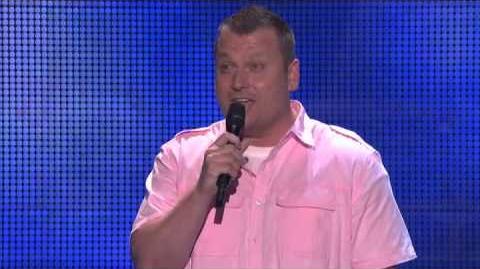 External Links
Season 8 Vegas Round

Immediate Decision
Performed Day 1
Performed Day 2