Jonathan Timpanelli was an eyebrow dancer act from Season 5 of America's Got Talent. He was eliminated in the audition round.
Audition
Jonathan Timpanelli's audition in Episode 505 consisted of moving his eyebrows to "Gonna Make You Sweat (Everybody Dance Now)." Piers Morgan buzzed the act. Piers and Sharon Osbourne both voted "No," eliminating Jonathan from the competition.
Audition All Stars
Jonathan Timpanelli performed as one of the ten Audition All Stars in the Season 5 America's Got Talent finale. His role in Episode 532 consisted of moving his eyebrows to the music and singing "I Gotta Feeling" with the others.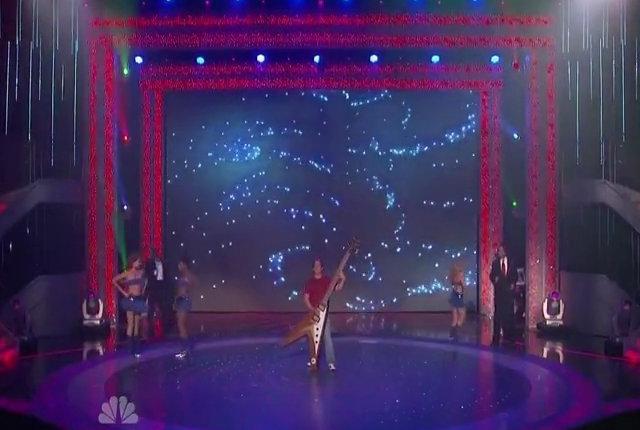 External Links