Junior Haha was a cactus eater act from Season 9 of America's Got Talent. He was eliminated in the audition round.
Background
Junior Haha is a comedian, rapper, and YouTube video maker. On his channel, he performs stunts like eating 100 live worms, piercing his cheek with a hanger, and spraying pepper spray into his eyes.  1
Audition
Junior Haha's audition in Episode 905 consisted of eating a cactus. Howard Stern, Heidi Klum, Mel B, and Howie Mandel all buzzed the act. All four judges voted "No," eliminating the act from the competition.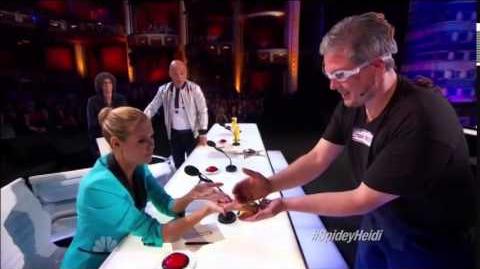 External Links