Kaitlyn Maher

Information
Age (at audition)
4
Sex
Female
Act
Singer
Seasons
3
Position Reached
Finalist
Kaitlyn Ashley Maher is a singer act from Season 3 of America's Got Talent. She was eliminated in the Top 10.
Background
Kaitlyn Ashley Maher is from Ashburn, Virginia. She started singing when she was only 1 year old.
Audition
Maher's audition in Episode 301 consisted of singing "Somewhere Out There." Piers Morgan, Sharon Osbourne, and David Hasselhoff all voted "Yes", sending Maher to the Vegas Round.
Vegas Round
Kaitlyn Maher was one of the Music Acts in the Vegas Round. She was sorted into the "Kid Singers" category. Her performance in Episode 308 consisted of singing "When You Wish upon a Star." Kaitlyn's audition was strong enough for the judges to include her in the Top 60 shortlist and to later send her to the Top 40 Quarterfinals in Episode 309.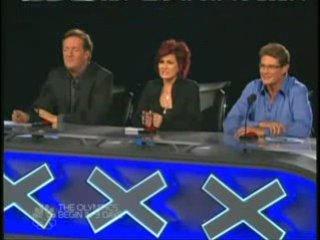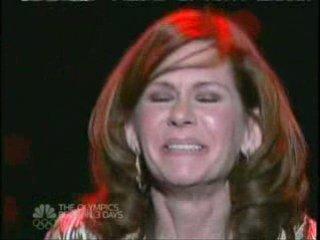 Quarterfinals
Kaitlyn Maher's Part 4 Quarterfinals performance in Episode 313 consisted of singing Louis Armstrong's "What a Wonderful World." Kaitlyn received enough votes to be sent to the Semifinals in Episode 314 instead of Flambeaux.
Semifinals
Kaitlyn Maher's Part 2 Semifinals performance in Episode 315 consisted of singing "Beauty and the Beast." Kaitlyn received enough votes to be sent to the Top 10 in Episode 316 instead of SickStep.
Top 10
Kaitlyn Maher's Top 10 performance in Episode 317 consisted of singing The Jackson 5's "I'll Be There." Kaitlyn did not receive enough votes to be sent to the Final 5, eliminating her from the competition in Episode 318 instead of Neal E. Boyd.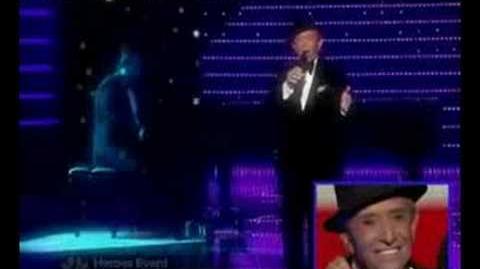 After the Show
Since her debut, Kaitlyn has continued to capture hearts through her prolific performances. She was a featured entertainer at the White House for then-President and First Lady Bush – as well as over 7,000 attendees – in the live, nationally televised Lighting of the National Christmas Tree ceremony. She was touched to bring comfort to our country's brave men and women of the armed forces when she performed special concerts for the wounded warriors at the Walter Reed National Medical Center and retired soliders at the Veterans' Affair Center in Washington, D.C.
Kaitlyn also performed at the National Cherry Blossom Festival chaired by First Lady Michelle Obama, sang at major professional sporting events, including over 40,000 people at a Washington Nationals Major League Baseball game (her rendition of the National Anthem and God Bless America was highlighted on ESPN's SportsCenter), and has headlined many other corporate and charity events around the country.
Kaitlyn also debuted in her first Disney role – as the puppy named "Tiny" — in the movie Santa Buddies, which released as the #1 DVD in America back in November 2009. Kaitlyn was then selected by Disney to be the lead actress in The Search for Santa Paws (2010). Next, Kaitlyn was selected for a voiceover role in another Disney movie, Treasure Buddies (2011). Finally, Kaitlyn was again selected by Disney to be the lead actress in Santa Paws 2: The Santa Pups, release in November 2012. Kaitlyn also provided supporting roles in two additional feature films: Love, Gloria (2011) and Mia and The Magoo (2011).
Kaitlyn has also been active in the media. She was a featured performer on the Entertainment Tonight, The Hollywood Christmas Parade, Today Show, Access Hollywood, Fox and Friends' Christmas Special, Bonnie Hunt Show, Leo Little's Big Show, and Canada's Breakfast Television show. She has appeared in People magazine as well as major newspapers, magazines, television interviews, and websites around the world. Kaitlyn recorded her debut CD "You Were Meant To Be," in Nashville, two songs of which she co-wrote ("Daddy I Love You" and "Dreams Come True").
Kaitlyn was honored to be selected by Compassion International – one of the largest child aid organizations in the world – to be their first ever Child Ambassador. Kaitlyn is thrilled to be working with Compassion to help raise awareness of and address childhood poverty around the world. In this role, Kaitlyn has traveled to El Salvador to take supplies and of course sing to the children in need. She was so touched by the children there, she began sponsoring one of the precious children (Lisbeth) she met while on the trip.
Through it all, Kaitlyn still enjoys being a kid. In addition to being homeschooled, she is actively involved in ballet, swimming, her church, AWANA club, and singing at a local nursing home. 1
Trivia
Kaitlyn Maher is the youngest finalist in the history of America's Got Talent as well as the youngest act to make the live shows.
External Links