Kathy Bertram was a strongwoman act from Season 7 of America's Got Talent. She was eliminated in the audition round.
Background
Kathy Bertram has experience as an NPC Bodybuilding competitor, traveling the US with a public school motivational speaking team, even making some national and international TV appearances, including Ellen DeGeneres, Lopez Tonight, and the Tonight Show.
Kathy served in the US Air Force, and lived in Okinawa, Japan for 6 years, where she met her husband, Jason. After moving back to the United States a few years later she began to compete in both NPC Figure, and NPC Kathy after her appearance on The Tonight ShowBodybuilding shows. This led to a position with Intense Ministries, traveling all over the nation speaking in hundreds of public school assemblies to thousands of students.
Using "feats of strength" as the vehicle to share a message of hope, hanging onto hopes and dreams, and the very important power of making good choices. Kathy currently teaches Yoga Sculpt–a high-energy yoga class that incorporates weights and cardio–at CorePower Yoga. Kathy, her husband, and her dog, Elsa, live in Saint Paul, Minnesota. 1
Audition
Kathy Bertram's audition in Episode 706 consisted of crushing soda cans with her hands. Howard Stern buzzed the act. Howard, Sharon Osbourne, and Howie Mandel all voted "No", eliminating Kathy from the competition.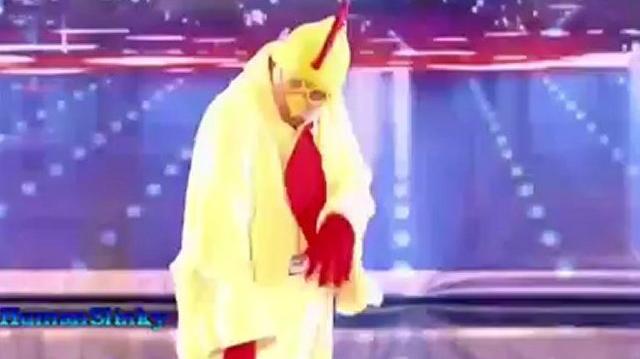 External Links