Kevin Downey Jr. was a stand-up comedian in Season 8 of America's Got Talent. He was eliminated in the Quarterfinals.
Background
Comedian, columnist Kevin Downey, Jr. has been recently labeled "refreshingly bizarre" by fellow comedian Joe Mulligan. Kevin headlined small rooms all over the U.S. and enjoyed a cult following until his frequent and on-going bookings at the Tropicana Hotel and Casino's "Comedy Stop" in Las Vegas and Atlantic City, brought him to a new level of notoriety. Kevin now works "A" clubs everywhere, and to larger and larger audiences.
Kevin Downey Jr. grew up in Detroit, Michigan. He made his TV debut at age six on CKLW's "The Bozo Show" where he won a hockey stick, a 12-pack of Orange Crush and some Tootsie Rolls playing, The Bug Game. Kevin eventually moved to New York City looking for fame and fortune. He instantly landed a part at Macy's Santaland as an elf. Kevin was decimated to learn all elves were fired after the Christmas Eve shift. Shortly thereafter, Kevin went to his first comedy show at New York's "Comic Strip Live" and realized his calling; however, it would be three years until he had the courage to get on stage himself.
Kevin has headlined clubs everywhere in the U.S., and can be heard regularly on "The Bob and Tom Show", as well as, Sirius and XM Satellite radio. Kevin is also a proud member of Armed Forces Entertainment and he travels the world performing for the troops. Some of the bases he's been to include Pearl Harbor, Guam, Roi-Namur, Kwajalein Atoll, Singapore, Diego Garcia.
He's also appeared on "Comedy Central", "What Not to Wear" and "Queer Eye for the Straight Guy." Kevin appears at the Trop's "Comedy Stop" in Las Vegas at least four times a year. He truly appreciates his ever-growing fan base. Kevin authors a column called, Drinking on $11 a Night, which can be read in "Bachelor Pad Magazine" and "GC" magazine, and online at usedwigs.com. Kevins song, "Secret Garden of Dirty Little Whores (who think they're better than me)", can be heard on college and traditional radio stations throughout the country. His nationally-released DVD called, "I'm not Gay, but Don't Stop" can be found on both Amazon.com and Netflix. 1
Audition
Kevin Downey Jr.'s audition in Episode 807 consisted of joking about peeing in a pool. Howard Stern, Heidi Klum, Mel B, and Howie Mandel all voted "Yes," sending Kevin to the Vegas Round.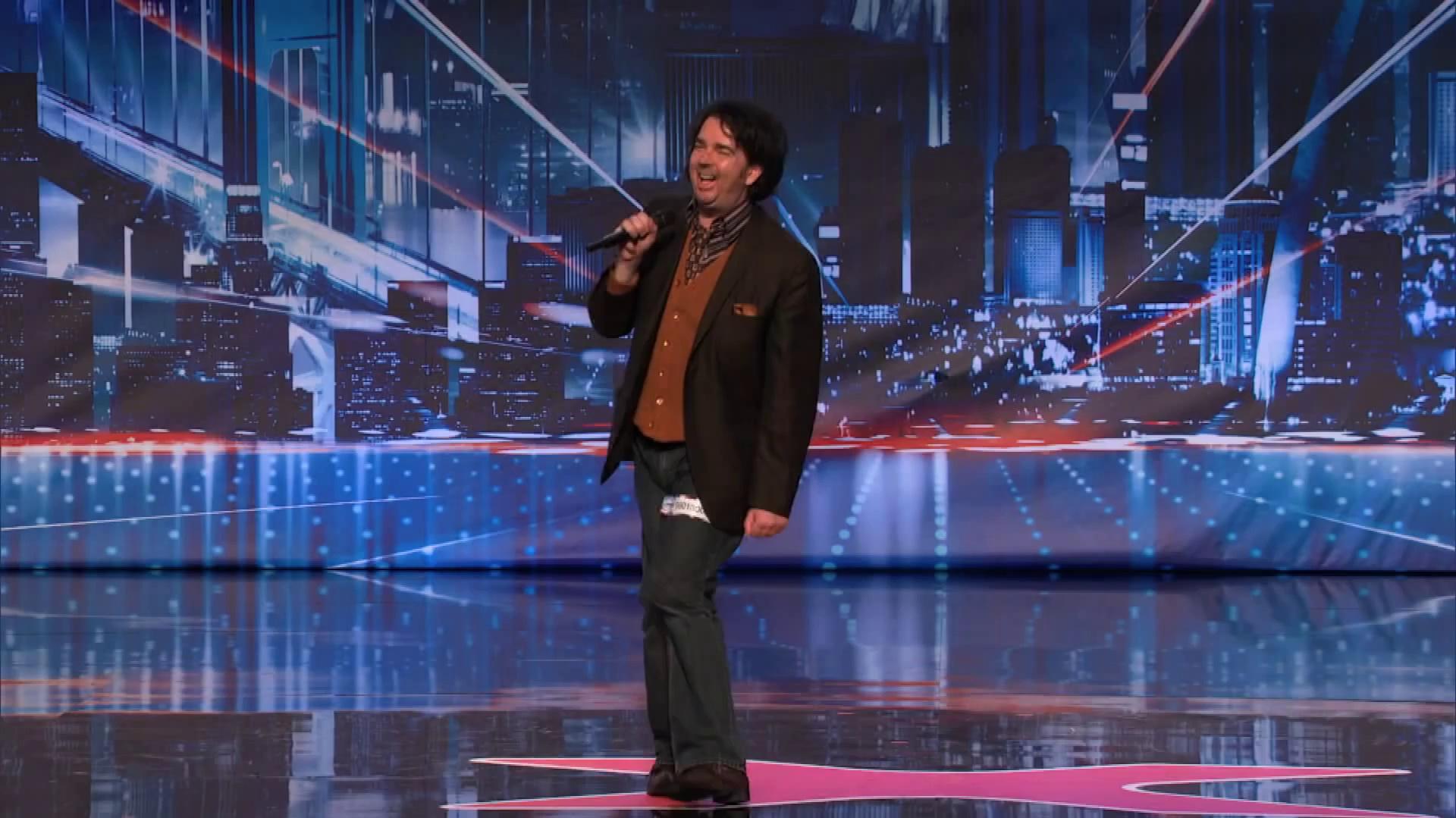 Vegas Round
Kevin Downey Jr. was one of thirty acts to advance straight to the Quarterfinals in New York without performing in Las Vegas in Episode 808.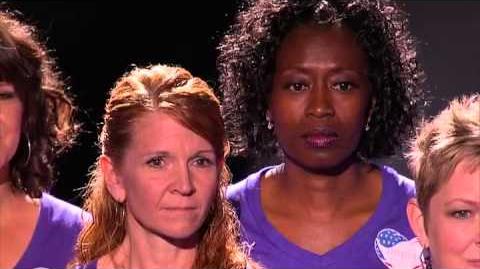 Quarterfinals
Kevin Downey Jr.'s Week 1 Quarterfinals performance in Episode 810 consisted of joking about his girlfriend rewarding their sleeping together with food, enjoying sleeping with Amish women because he cannot call them the next day, and going on a blind date because his date pepper sprayed him. He did not receive enough votes to be sent to the Semifinals in Episode 811, eliminating him from the competition along with Aaralyn & Izzy and Alexanderia the Great.
External Links
Season 8 Vegas Round

Immediate Decision
Performed Day 1
Performed Day 2