Kieran & Finian Makepeace

Information
Age (at audition)
27, 31
Sex
Male
Act
Rock Band
Seasons
9
Position Reached
Quarterfinalist
Kieran & Finian Makepeace were a rock band act from Season 9 of America's Got Talent. They were eliminated in the Quarterfinals.
Background
The four Makepeace brothers have been called "The Everly Brothers squared" but their catchy harmonies are only part of their appeal. Aidan, Liam, Finian and Kieran Makepeace have gained world-wide attention because their songs move people to think, feel, and dance, with lyrics that are both witty and poignant, and which spread the message embodied in their surname – "make peace".
Growing up in the vibrant music community of Ithaca, New York the brothers were exposed to all musical genres but their commitment to a life of music began during a year-long odyssey with their parents in a small Winnebago motorhome. That tour of the US gave them first hand experience with American Roots music and the musicians who play it, and that inspired the boys to begin writing and performing their own songs.
The brothers' musical horizons were broadened further at Summer music festivals where they heard all forms of World Roots music, and from their own travels abroad when they lived in Costa Rica, Brazil, and England — immersing themselves in the music and rhythms of those cultures. After years of solo and ensemble projects, in 2007 the boys finally came together again to combine their musical visions and to create the unique sound of The Makepeace Brothers. Now, after release of two self-produced albums, and national tours with Grammy Award winner Jason Mraz, The Makepeace Brothers have a dedicated international fan-base that not only dances to their music but believes in their message as well. 1
The Makes is a new music project from brothers Kieran Makepeace and Finian Makepeace.
Audition
Kieran & Finian Makepeace's audition in Episode 904 consisted of performing Sting's "Fields of Gold." Howard Stern, Heidi Klum, Mel B, and Howie Mandel all voted "Yes," sending the duo to Judgment Week.
Judgment Week
Kieran & Finian Makepeace were sorted into the "Music Groups" category in Judgment Week. Their performance in Episode 908 consisted of performing an original song titled "Kings Son." The duo's performance was strong enough for the judges to send it to the Quarterfinals along with Livy, Matt & Sammy and Sons of Serendip in the same episode.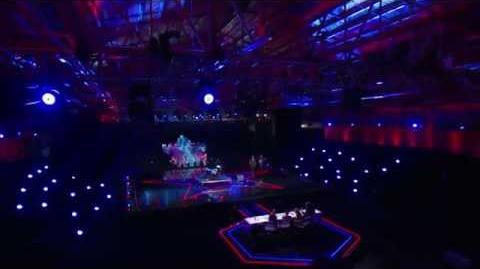 Quarterfinals
Kieran & Finian's Week 3 Quarterfinals performance in Episode 913 consisted of performing a rock rendition of Ellie Goulding's "Lights." They did not receive enough votes to be sent to the Semifinals, eliminating them from the competition in Episode 914 along with Dragon House "The Agents", instead of Blue Journey.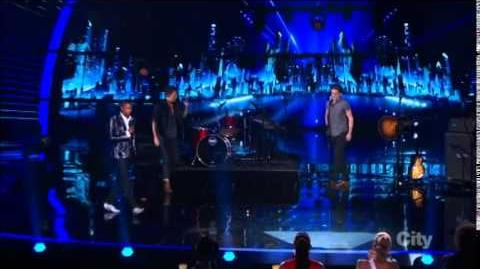 External Links
Season 9 Judgment Week

Immediately Moved On
Performed, Day 1
Performed, Day 2
Moved On (Untelevised)
Season 9 Quarterfinals

3 • 4 • 5 • 6 • 7 • 8 • 9 • 10 • 11 • 12 • 13 • 14 • 15 • 16

Week 1
Week 2
Week 3
Week 4
Wild Card