Landau Eugene Murphy, Jr. was a singer act from Season 6 of America's Got Talent. He won the competition, one million dollars, and the headlining of a show at Caesar's Palace.
Background
Born in Logan, West Virginia, Landau Eugene Murphy Jr. is the grandson of the late Reverend Cecil Murphy, one of the Five Pioneers, who was instrumental in Landau's participation and growth in church and Sunday school activities. Landau has been entertaining family and friends since early childhood at local parties and school dances. Landau has always entertained, singing the songs of Michael Jackson, Stevie Wonder, Marvin Gaye, The Temptations and many other amazing talents.
In 2003, Landau made a bet to his then girlfriend, Jennifer Carter, that he could win a talent show contest at a local arts and crafts fair. The response that Landau received was so amazing that they asked him to sing every year after that. From then on, Landau kept entertaining by performing in shows for local charities such as the We Can Program, the local Chamber of Commerce, Children's Home Society and local fairs. On November 25, 2005, Landau and Jennifer wed, as he continued to pursue his dream. He took a job washing cars at a car dealership in Chapmanville, West Virginia to support his family of four children, and still he continued to practice. By the end of 2010, Landau realized that he really enjoyed the entertainment world and knew he had to do something big and get his talent out to the world. 1
Audition
Landau Eugene Murphy, Jr.'s audition in Episode 607 consisted of singing "I've Got You Under My Skin." Piers Morgan, Sharon Osbourne, and Howie Mandel all voted "Yes," sending Landau to the Vegas Round.
Vegas Round
Landau Eugene Murphy, Jr. was one of the Judges' Favorites in the Vegas Round. He was sorted into the "Classical Singers" category. His performance in Episode 611 consisted of singing "I Get a Kick Out of You." His audition was strong enough for the judges to send him to the Quarterfinals.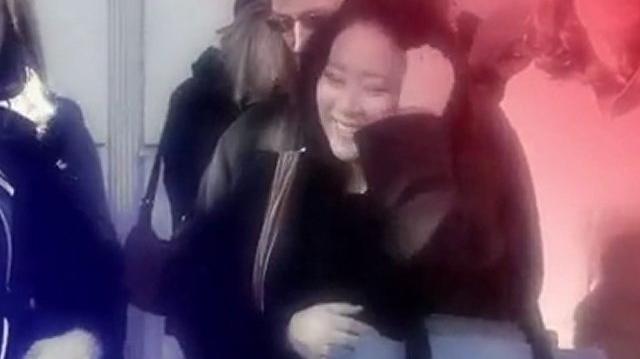 Quarterfinals
Landau Eugene Murphy, Jr.'s Quarterfinals performance in Episode 617 consisted of singing "Fly Me to the Moon." He received enough votes to send him to the Semifinals in Episode 618 along with POPLYFE.
Semifinals
Landau Eugene Murphy, Jr.'s Semifinals performance in Episode 627 consisted of singing "I've Got the World on a String." The act received enough votes to send him to the Finals in Episode 628 along with Anna Graceman.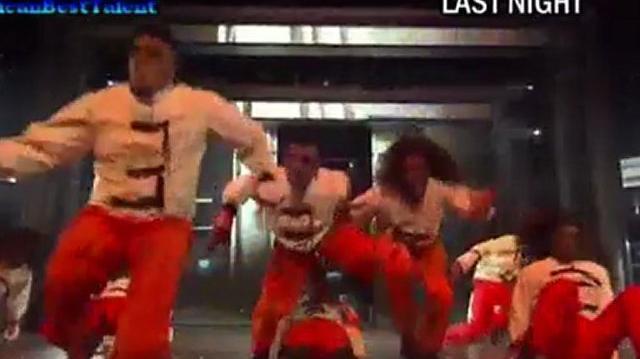 Top 10
Landau Eugene Murphy, Jr.'s Top 10 Finals performance in Episode 629 consisted of singing "Ain't That a Kick in the Head." The act received enough votes to send him to the Final 4 in Episode 630 instead of Anna Graceman.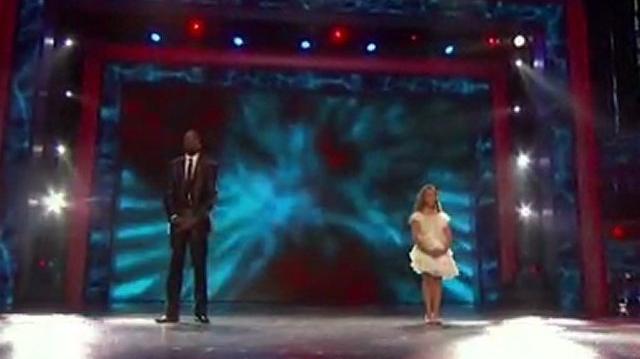 Final 4
Landau Eugene Murphy, Jr.'s Final 4 Finals performance in Episode 631 consisted of singing "My Way."
Finale
For the finale in Episode 632, Landau Eugene Murphy, Jr. sang "You're All I Need" in a duet with Patty LaBelle. Landau was revealed to have finished in first place in the competition that same night, in front of the Silhouettes, Team iLuminate, and POPLYFE, winning one million dollars and a headline show in Las Vegas.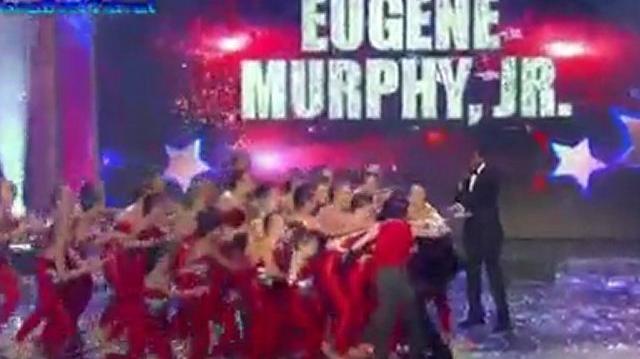 After the Show
Landau has released his Columbia Records debut "That's Life" (the CD hit #1 on the Billboard Jazz chart and was produced by Grammy winner Steve Tyrell, who also helmed Rod Stewart's Great American Songbook album) and has performed all over the country, from the California State Fair to the New York's famous Apollo Theatre, Caesars Palace in Las Vegas to the Marina Civic Center in Florida and all points in between.
Along the way, he has appeared on The Today Show, The View, CNN, Fox and Friends, The Wendy Williams Show, The Talk, Anderson Cooper, Tom Joyner, Sirius XM, NPR and dozens of other outlets, was named his home state's ""West Virginian of the Year" (where he has performed a series of sold out concerts helping raise over a half million dollars for state charities), played a special command performance at the Governors Inauguration, won Reality TV Personality of the Year in Hollywood and was honored to perform with his band for U.S. Troops in Germany.
But all that success hasn't made Landau forget his roots. He was born in the Mountain State of West Virginia and continues to live there. On the horizon for Landau, a book chronicling his All American success story, an album full of holiday favorites, his first ever performance with symphony orchestras and a full slate of concerts at home and abroad with the talented "Landau Eugene Murphy Jr. Big Band". But also penciled into Landau's busy calendar is spending time at the modest new home in the West Virginia hills that he shares with his wife Jennifer and their family. He still sings while he washes cars, but now, those cars belong to Landau. 2
Trivia
Landau is the second African-American to win America's Got Talent, the first being Neal E. Boyd.
Landau was also the only solo performer in the Finale.
He was also the only one from the "Classical Singers" category in Season 6 Vegas Round to advance to the Quarter Finals
External Links
Season 6 Vegas Round

Straight Through
Judges' Favorites
Standby Acts
Season 6 Quarterfinals

3 • 4 • 5 • 6 • 7 • 8 • 9 • 10 • 11 • 12 • 13 • 14 • 15 • 16

Week 1
Week 2
Week 3
Week 4
YouTube
Wild Card