Landon Swank was a magician from Season 6 of America's Got Talent. He was eliminated in the Quarterfinals, but he returned for the Wild Card Show. He was later eliminated again in the Finals.
Background
Landon Swank found his passion of magic at age 7. Swank finds himself captivated by creating a unique realm of magic and sharing it with others. An Alaskan childhood laid the foundation for Swank's vision. Audiences immediately take to his boy-next-door-personality while enticed into Swank's world by a show filled with audience participation and laughs, as he presents his eloquent mastery of playing cards among various tricks.
Swank moved to Las Vegas to further pursue his magic career in 2004. The same year Swank was one of two magicians honored with the opportunity to represent The United States in The World Magic Seminar's, International Stage Competition. The then 20- year-old is still the youngest performer to receive an invitation to compete in the competition held by "Las Vegas' longest running and most famous magic convention."
Pushing his talents further, in 2005 Swank created a television series entitled, "Landon Swank's Alaska". The series would feature several original illusions, including Swank's walk across the water of King's Lake. 1
Landon originally auditioned for Season 5, where he made it through the auditions but did not compete in Vegas. His audition was not televised.
Audition
Landon Swank's audition in Episode 601 consisted of apparently changing a two-dimensional vase into a three-dimensional one, and making a woman disappear by "folding" her like a piece of paper, leaving nothing but a red rose in her place to Jordin Sparks' "No Air." Piers Morgan, Sharon Osbourne, and Howie Mandel all voted "Yes," sending him to the Vegas Round.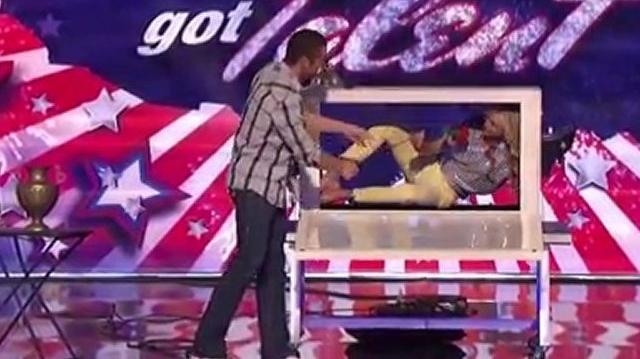 Vegas Round
Landon Swank was one of the Standby Acts in the Vegas Round. He was sorted into the "Magicians" category. His performance in Episode 612 consisted of making a box float, carried by one balloon, and then a woman appearing out of the still floating box. His audition was strong enough for the judges to send him to the Quarterfinals along with Seth Grabel.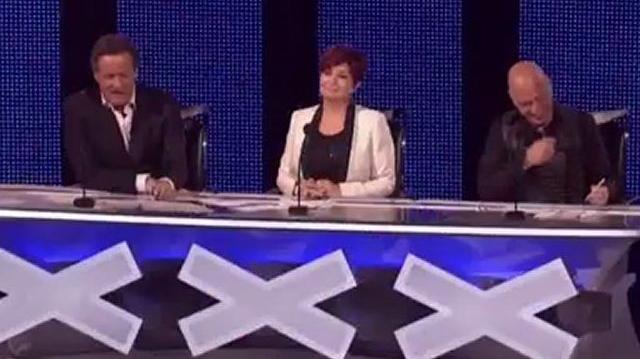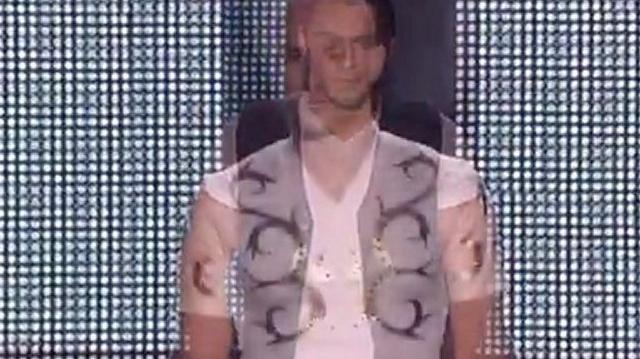 Quarterfinals
Landon Swank's Quarterfinals performance in Episode 615 consisted of walking into a solid two-sided mirror through a small opening in the center of the mirror. He finished in either fourth or fifth place in America's Vote. In the Judge's Choice, although Piers Morgan voted for him, Sharon Osbourne and Howie Mandel both decided not to send him to the Semifinals, eliminating him from the competition in Episode 616 instead of Smage Bros. Riding Shows.
Wild Card
Landon Swank was brought back by Piers Morgan for the Wild Card Show. His performance in Episode 623 consisted of holding his breath underwater while handcuffed and wearing a collar trapping his throat to the floor of a water tank, escaping in only one minute with only two picks, and then switching places with an assitant outside the tank. This was his first America's Got Talent performance without his fiance. Sharon Osbourne and Howie Mandel gave him standing ovations.  Landon received enough votes to send him to the Semifinals in Episode 624 instead of Seth Grabel.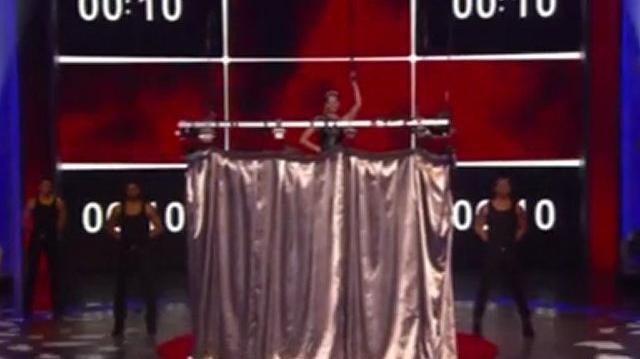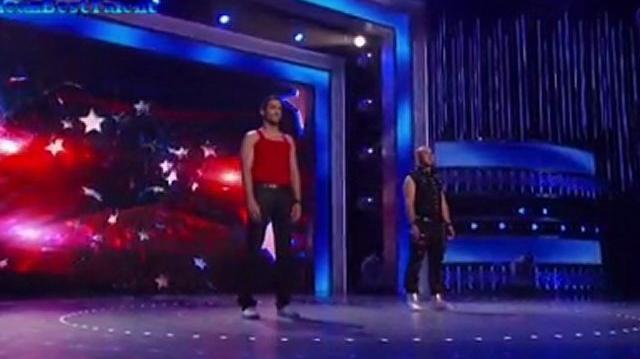 Semifinals
Landon Swank's Semifinals performance in Episode 627 consisted of four numerically labeled boxes along with four control units controlled by the judges, which when pressed, would trigger explosives the matching box was rigged with. Each of the three judges randomly chose a number, and triggered the respective explosion, leaving one box later revealed to have housed Landon. The act received enough votes to send him to the Finals in Episode 628 instead of Fatally Unique, Professor Splash, and Summerwind Skippers.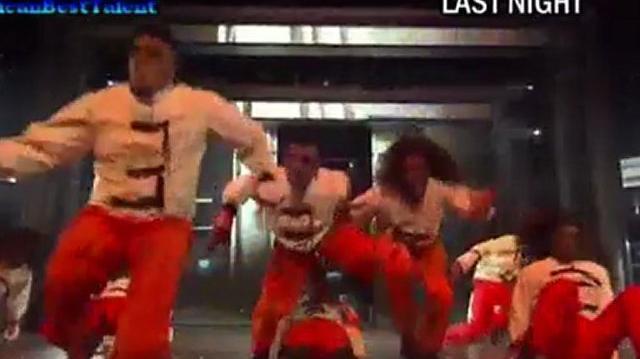 Top 10
Landon Swank's Top 10 Finals performance in Episode 629 consisted of creating the illusion of a goldfish cracker appearing out of nowhere, that cracker turning into a real goldfish, and sticking his hand through the glass of a fish tank. He did not receive enough votes to finish in at least fourth place in America's Vote, eliminating him from the competition in Episode 630 instead of POPLYFE.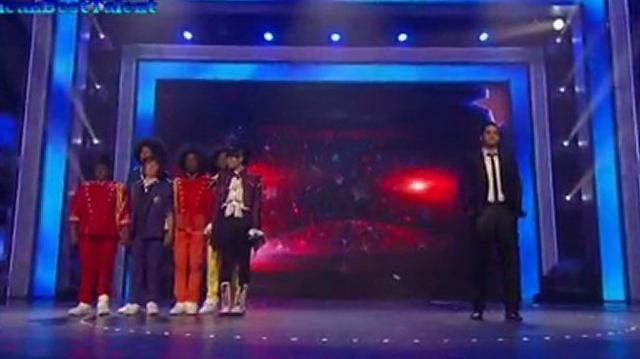 External Links