Lil Babywockee was a dancer from Season 7 of America's Got Talent. She was eliminated in the Vegas Round.
Background
Lil Babywockee, whose real name is Ariah, is from Honolulu, Hawaii, but recently moved to Las Vegas. When she was almost four years old, the Jabbawockeez won America's Best Dance Crew, and she fell in love with their dancing style. She would tell her parents that she wanted to watch more of their performances. Her parents would play their songs. and she would just dance. From then on, Ariah kept practicing their style of dancing. 1
Audition
Lil Babywockee's audition was never shown, although she performed hip-hop dancing. Howard Stern buzzed the act, claiming that he did not think she was ready for a Vegas Show. Although Howard voted "No", Sharon Osbourne and Howie Mandel both voted "Yes," sending her to the Vegas Round.
Vegas Round
Lil Babywockee was one of the Standby Acts in the Vegas Round. She was sorted into the "Kid Acts" category. Her performance in Episode 713 consisted of hip-hop dancing. Her audition was not strong enough for the judges to send her to the Quarterfinals, eliminating her from the competition along with Alex Lund,  Tevin McGuire, The Cos Fam, and The Williams Bruthuz.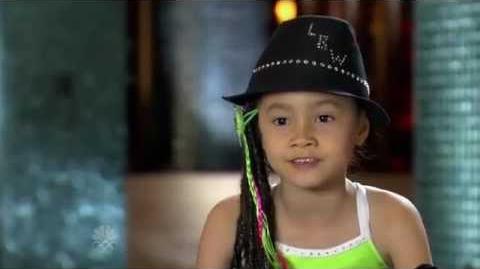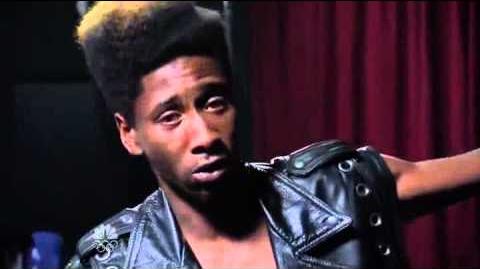 Trivia
Lil Babywockee became very good friends with Lil Starr in Las Vegas.
External Links
Season 7 Vegas Round

Uncategorized
Judges' Favorites
Standby Acts
Withdrew
Disqualified