Livy, Matt & Sammy

Information
Age (at audition)
18-21
Sex
Mixed
Act
Band
Seasons
9
Position Reached
Quarterfinalist
Livy, Matt & Sammy were a band act from Season 9 of America's Got Talent. They were eliminated in the Quarterfinals.
Background
7th Grade Science Class: Where we were all forced to do tons of pointless experiments and grueling homework assignments. But in the case of Olivia Millerschin and Matt Heim, science class was the setting of a beautiful friendboat. Livy and Matt were lab partners, but they didn't end up becoming musical partners (and bffls) until 2012 when they played a school talent show and local coffee shops together. Over these last couple of years, these two have worked hard performing and producing three original albums written by Olivia. They've been on four U.S. tours, opening for artists such as: Howie Day, Teddy Geiger, Tyler Hilton, and Ryan Cabrera. The two continue to perform locally and nationally.
Recently at one of these local shows, the two met Sammy Affer, a singer/songwriter . Quickly, they began writing, recording, and performing with Sammy. All three bring something unique to their music that combines to make a creative and exciting sound. Olivia Millerschin is a singer/ songwriter/ guitarist/ ukulelist/ pianist,  Matt Heim is a drummer/ pianist, and Sammy Affer is a singer/ songwriter/ guitarist. 1
Audition
Livy, Matt & Sammy's audition in Episode 906 consisted of performing a folksy cover of Bastille's "Pompeii." Howard Stern, Heidi Klum, Mel B, and Howie Mandel all voted "Yes," sending the trio to Judgment Week.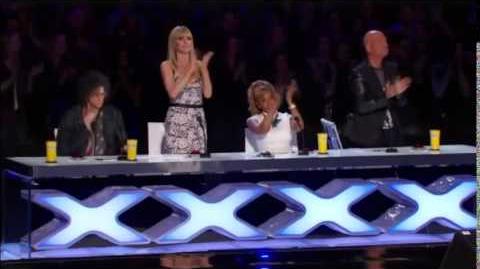 Judgment Week
Livy, Matt & Sammy were sorted into the "Music Groups" category in Judgment Week. The group'ds performance in Episode 908 consisted of performing an Acoustin indie version of OutKast's "Hey Ya." Livy, Matt & Sammy's performance was strong enough for the judges to send them to the Quarterfinals along with Kieran & Finian Makepeace and Sons of Serendip in the same episode.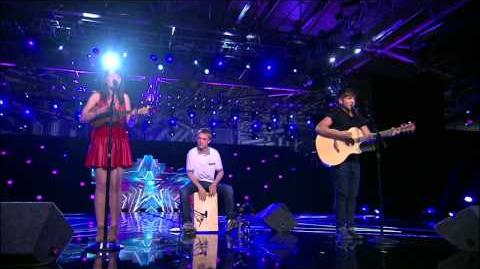 Quarterfinals
Livy, Matt & Sammy's Week 2 Quarterfinals performance in Episode 911 consisted of performing a rendition of Queen's "Fat Bottomed Girls." They did not receive enough votes to be sent to the Semifinals, eliminating them from the competition in Episode 912, instead of Mat Franco.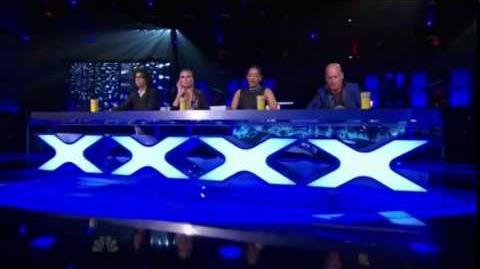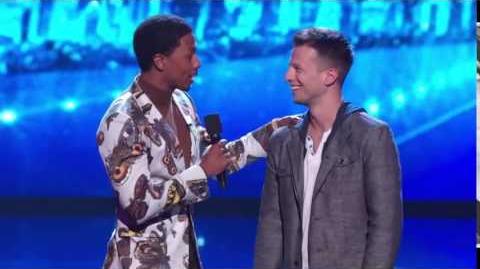 External Links
Season 9 Judgment Week

Immediately Moved On
Performed, Day 1
Performed, Day 2
Moved On (Untelevised)
Season 9 Quarterfinals

3 • 4 • 5 • 6 • 7 • 8 • 9 • 10 • 11 • 12 • 13 • 14 • 15 • 16

Week 1
Week 2
Week 3
Week 4
Wild Card