Meghan Miller

Information
Age (at audition)
18
Sex
Female
Act
Singing Ventriloquist
Seasons
2
Position Reached
Vegas Round
Meghan Miller was a singing ventriloquist act from Season 2 of America's Got Talent. She was eliminated in the Vegas Round.
Background
Meghan Miller discovered that she could throw her voice when she was three years old. She was watching the Miss America pageant on TV in 1991 and saw Miss Pennsylvania, Marla Wynne, perform her talent. Shortly after seeing Ventriloquism on TV for the first time, she gave voices to all of her Barbie dolls. Her family discovered this hidden talent riding in the car one day. She didn't have a dummy until she was seven years old.
Meghan has been invited to schools across the US to share her school program "Hop on the Bus with R.E.S.P.E.C.T." Just as Sesame Street captivated the preschool television audience for a generation, students of all ages are captivated by her simple characters and straight forward lessons. Most people consider the art of ventriloquism as a dead or at least dying art form, but she has found it to be very much alive, just not widely practiced. Even at her young age, she has been warmly welcomed to share this art form on major stages everywhere she's traveled.
Meghan has also been able to help out community service groups all over the United States. These have included The Ronald McDonald House, Texas Children's Hospital, Special Olympics, Court Appointed Special Advocates for Children (CASA) both in Houston and Beaumont, and many others. In 2006, she was the national representative for the US Dream Academy, helping at-risk children succeed.
In the year 2000, she received the Disney/McDonald's/UNESCO Millennium Dreamers Award for her impact in the local community. In 2005, she received the President's Volunteer Service Award - Lifetime Achievement for Community Service.1
Audition
Meghan Miller's audition in Episode 201 consisted of singing "Supercalifragilisticexpialidocious" with her puppets through ventriloquism. Piers Morgan buzzed the act. Although Piers voted "No," Sharon Osbourne and David Hasselhoff both voted "Yes," sending Meghan to the Vegas Round.
https://youtu.be/yXGDRfloWLU<Audition
Vegas Round
Meghan Miller was sorted into the "Variety" category during the Vegas Round. Her performance in Episode 205 consisted of singing "And I'm Telling You I'm Not Going" with one of her puppets through ventriloquism. Her performance was not strong enough for the judges to include her in the Top 35 shortlist, eliminating her from the competition along with Liang Patti, Jordan & Nasko and JabbaWockeeZ.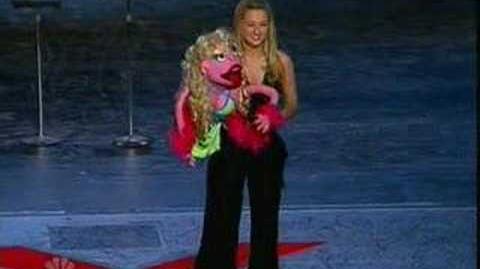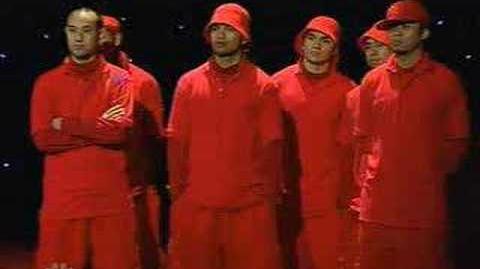 Audition All Stars
Meghan Miller performed in Episode 212 as one of the Audition All Stars in the Season 2 America's Got Talent finale. Her role consisted of singing "We Are the Champions" with the others through ventriloquism with one of her puppets.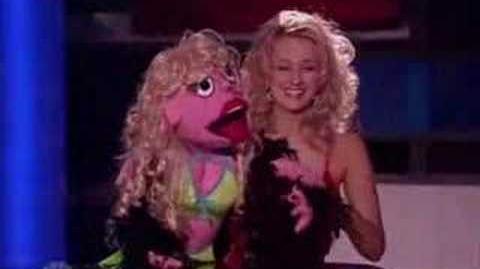 Trivia
Meghan Miller was the first ventriloquist of Season 2 whose audition was televised.
External Links