Melissa Villasenor

Information
Age (at audition)
23
Sex
Female
Act
Comedian and Impressionist
Seasons
6
Position Reached
Semifinalist
Melissa Villasenor was a comedic impressionist act from Season 6 of America's Got Talent. She was eliminated in the Semifinals.
Background
Melissa Villasenor is a comedian, voice impressionist, and singer originally from Whittier, California. At 12 years old, she realized she could do singing impressions, her first being Britney Spears. She enjoyed making her peers at school laugh, so she performed singing impressions in the talent show. After that performance, she felt a tremendous change in her life and knew in her heart that she wanted to be a comedian.
Melissa soon found herself performing at the Laugh Factory Comedy Camp for kids and made a full-time commitment to her journey by performing as a stand-up comedian. Melissa currently is a cast member on Saturday Night Live 1, having been in the cast since 2016.
Audition
Melissa Villasenor's audition in Episode 602 consisted of imitating the voices of Barbara Walters, Natalie Portman, Miley Cyrus, Kathy Griffin, and Christina Aguilera. Piers Morgan, Sharon Osbourne, and Howie Mandel all voted "Yes," sending her to the Vegas Round.
Vegas Round
Melissa Villasenor was one of ten acts to advance straight to Hollywood without auditioning in Las Vegas in Episode 611.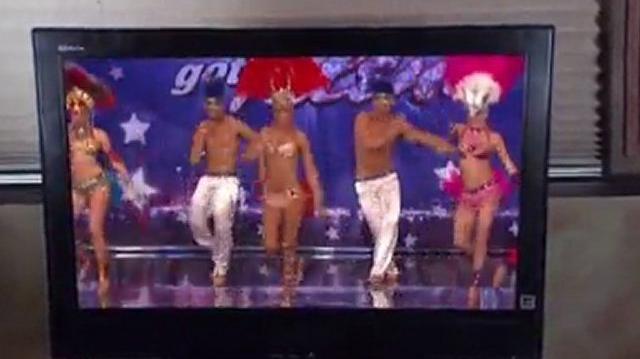 Quarterfinals
Melissa Villasenor's Quarterfinals performance in Episode 619 consisted of imitating the voices of Drew Barrymore, Owen Wilson, Sharon Osbourne, Britney Spears, Mariah Carey, and Judy Garland. She finished in either fourth or fifth place in America's Vote in Episode 620. In the Judge's Choice, although Piers Morgan did not vote for the act, Sharon Osbourne and Howie Mandel both voted for her, sending her to the Semifinals instead of Charles Peachock.
Semifinals
Melissa Villasenor's Semifinals performance in Episode 625 consisted of imitating the voices of Sarah Silverman, Wanda Sykes, Shakira, and Christina Aguilera. The act did not receive enough votes to finish in at least sixth place in America's Vote, eliminating her from the competition in Episode 626 along with Kevin Colis, instead of Miami All Stars.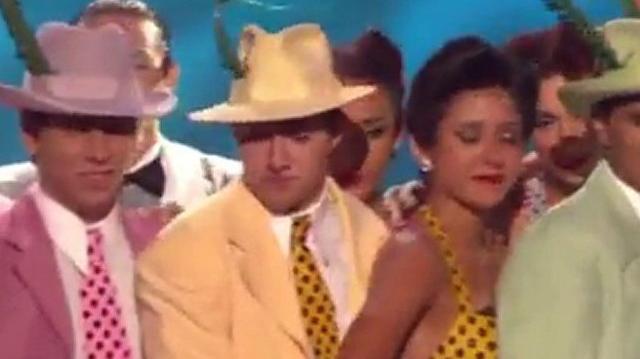 After the Show
Melissa has been a cast member of Saturday Night Live since 2016, joining the show in it's 42nd season. [1]
External Links