Miami All Stars

Information
Age (at audition)
13-43
Sex
Mixed
Act
Dance Group
Seasons
6
Position Reached
Finalist
Miami All Stars were a dance group act from Season 6 of America's Got Talent. They were eliminated in the Finals.
Background
Miami All Stars is a diverse group of dancers that came together under the direction of Manny and Lory Castro in 2003. Their wide versatility is matched by their wide variety of performers' ages. Miami is well known as the melting pot of America, and the Miami All Stars are no different. They are made up of Italians, Puerto Ricans, Cubans, Chileans, Argentineans, Colombians and Haitians, and every culture adds a little more flavor to their style. The group is glued together tightly by their family bonds, as it includes cousins, nephews, brothers and sisters, a father and son, and even a husband and wife. Though they are well known for their Latin International Ballroom, they train, respect and are passionate about all styles of dance. 1
Audition
The Miami All Stars' audition in Episode 601 consisted of synchronized Latin dancing and some ballroom dancing. Piers Morgan, Sharon Osbourne, and Howie Mandel all voted "Yes," sending the act to the Vegas Round.
Vegas Round
Miami All Stars was one of ten acts to advance straight to Hollywood without auditioning in Las Vegas in Episode 611.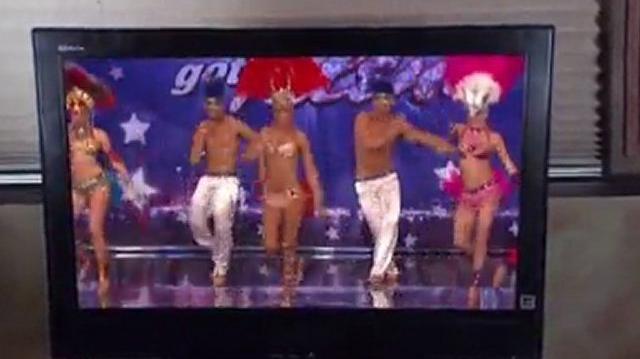 Quarterfinals
Miami All Stars's Quarterfinals performance in Episode 613 consisted of Latin dancing to music they had little time to rehearse to. The group finished in either fourth or fifth place in America's Vote in Episode 614. In the Judge's Choice, Piers Morgan and Sharon Osbourne both voted for them, sending the act to the Semifinals instead of The Fiddleheads.
Semifinals
The Miami All Stars' Semifinals performance in Episode 625 consisted of swing dancing to "Sing, Sing, Sing (With a Swing)". The act received enough votes to send them to the Finals in Episode 626 instead of Kevin Colis and Melissa Villasenor.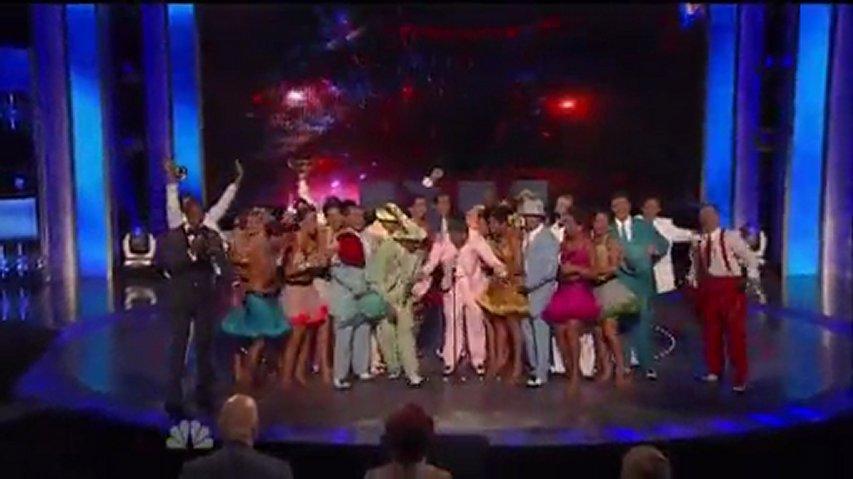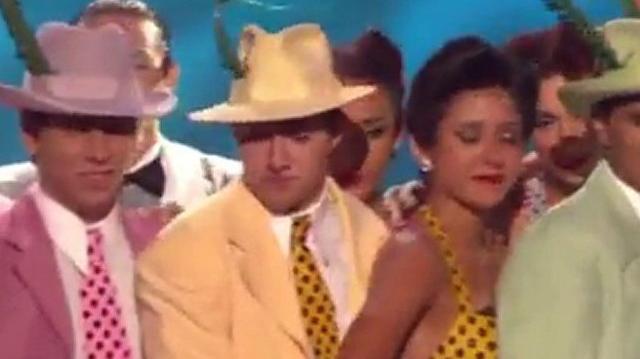 Top 10
The Miami All Stars' Top 10 Finals performance in Episode 629 consisted of dancing with a cheerleading theme to "Miami." Piers Morgan buzzed the act. They did not receive enough votes to finish in at least fourth place in America's Vote, eliminating them from the competition in Episode 630 along with Lys Agnès.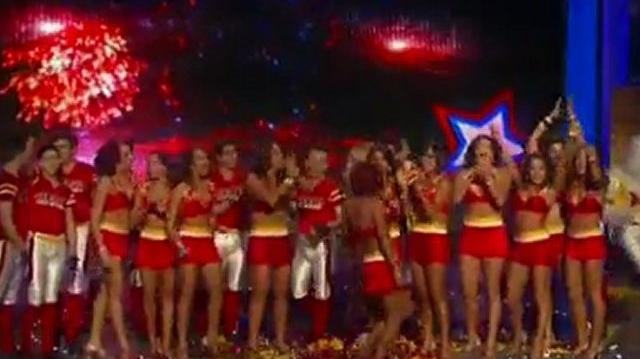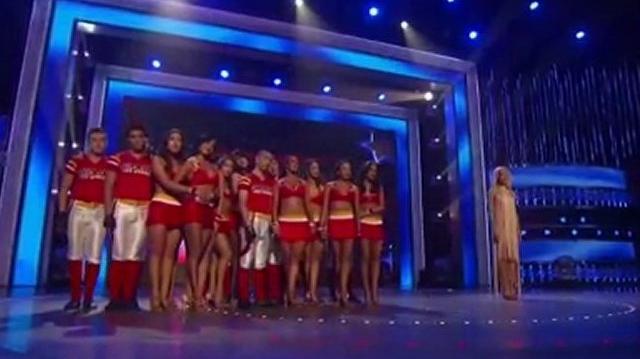 After the Show
Manny and Lory Castro, the coaches of the Miami All Stars returned in Season 7 to coach a younger group, The Untouchables. They also returned in Season 8 to coach D'Angelo and Amanda and Ruby and Jonas, and in Season 15 to coach Dance Town Family.
Miami All Stars competed on the first season of World of Dance, where they were eliminated in the second round of the competition.
Other Appearances
External Links