Michael Nejad was an instrumentalist act from Season 7 of America's Got Talent. He was eliminated in the Quarterfinals.
Background
Michael Nejad was born in Iran and now lives in the Bay Area. An exceptional musician, Michael can play over 56 instruments from around the world. He has invented numerous musical instruments, including his current act and invention, musical gardening tools. He has been performing for over 40 years. 1
Audition
Michael Nejad's audition in Episode 702 consisted of performing "Sway (Dance with Me)" with a broom played as a flute, and "My Heart Will Go On" with a dustpan. The crowd was heard applauding the act. Howard Stern, Sharon Osbourne, and Howie Mandel all voted "Yes," sending him to the Vegas Round.
Vegas Round
Michael Nejad was one of the Standby Acts in the Vegas Round. He was sorted into the "Novelty Acts" category. His performance in Episode 713 consisted of performing "Bad Romance" on an untraditional string instrument and a modified shovel. His audition was strong enough for the judges to send him to the Quarterfinals along with David Garibaldi and His CMYK's and Rock Star Juggler Mike Price.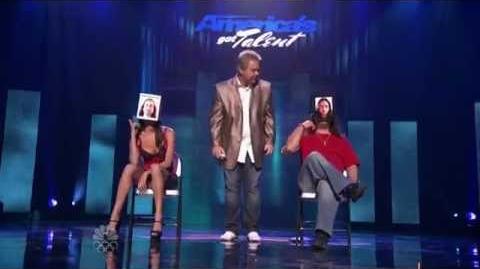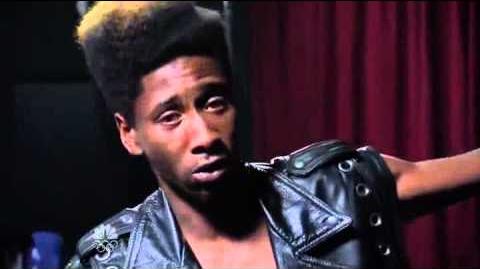 Quarterfinals
Michael Nejad's Quarterfinals performance in Episode 714 consisted of performing "Moves Like Jagger" with a modified baseball bat, shovel, and vacuum. Howard Stern and Howie Mandel buzzed the act. He did not receive enough votes to be sent to the Semifinals, eliminating him from the competition in Episode 715 along with Nikki Jensen, instead of Shanice & Maurice Hayes.
External Links
Season 7 Vegas Round

Uncategorized
Judges' Favorites
Standby Acts
Withdrew
Disqualified
Season 7 Quarterfinals

3 • 4 • 5 • 6 • 7 • 8 • 9 • 10 • 11 • 12 • 13 • 14 • 15 • 16

Week 1
Week 2
Week 3
Week 4
YouTube
Wild Card