Milton Patton

Information
Age (at audition)
21
Sex
Male
Act
Country Singer
Seasons
8
Position Reached
Vegas Round
Milton Patton was a country singer act from Season 8 of America's Got Talent. He was eliminated in the Vegas Round.
Background
Milton Patton is from Forrest  City, Arkansas. He started singing after a bad relationship with an ex-girlfriend. He happened to be driving to work when he heard "Whiskey Lullaby" on the radio, and because the song related to the story of his break-up so closely, Milton was inspired to pursue country music. Milton has gone on to work as an independent musicians. Now 23, Milton is preparing to release a debut CD and a single, and he performs live shows regularly in Arkansas, Oklahoma, Missouri and Kansas. He hopes to organize a national tour in the second half of 2015. He has fans all over the country and overseas. More at: www.miltonpattonmusic.com
Audition
Milton Patton's audition in Episode 807 consisted of singing Brad Paisley's "Whiskey Lullaby." Howard Stern, Heidi Klum, Mel B, and Howie Mandel all voted "Yes," sending Milton to the Vegas Round.
Vegas Round
Milton Patton was one of the acts that were eliminated without performing in Las Vegas in Episode 808.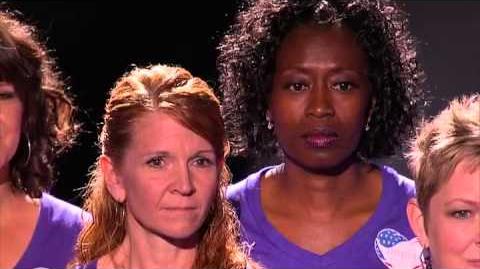 External Links
Season 8 Vegas Round

Immediate Decision
Performed Day 1
Performed Day 2