Mitsi Dancing School

Information
Sex
Female
Act
Chinese Folk Dance Group
Seasons
8
Position Reached
Quarterfinalist
Mitsi Dancing School was a Chinese folk dance group act from Season 8 of America's Got Talent. It was eliminated in the Quarterfinals in the Judges' Choice.
Background
Since 1984, Mitsi Dancing School has developed a legacy for producing outstanding dancers with versatility to excel in all types of dance, a clear understanding of classical ballet and Chinese dance terminology, fastest pick-up ability, best performance ability in movements and facial expressions, and the understanding and love for the rich Chinese culture and the art of dance.
Mitsi Dancing School's company, Dance of Asian America (DAA), is the only non-profit Chinese dance company recognized by the City of Houston. DAA and Mitsi Dancing School students perform with and receive training from top nationally recognized and award-winning dancers of the Shanghai Dance Company, Beijing Dance Company, and China's National Song and Dance Troupe as well as many of Houston's best dance companies.
Over the past 29 years, Mitsi Dancing School and its students have received countless awards and recognitions for their dedication to the community through the highest quality of Chinese dance technique and performance. In September 2007, Mitsi Dancing School was selected as one of the 3 dance studios in all of North America to be featured in Dance Studio Life Magazine's first time introduction of Chinese Dance Schools to the nation.
In June 2009, Mitsi Dancing School was the only Chinese dance group to be selected by Dance USA to perform as one of Houston's 11 BEST dance companies. In 2010, Mitsi Dancing School received nine (9) 1st place awards in Starbound National Dance Competition, Showstoppers National Dance Competition, and Dance Showcase USA. Mitsi Dancing School also received 1st and 2nd Place for BEST of ALL Duets/ Trios at the Dance Showcase USA. 1
Audition
Mitsi Dancing School's audition in Episode 805 consisted of a precise Chinese folk dance performance. Howard Stern, Heidi Klum, Howie Mandel, and Mel B voted "Yes," sending the group to the Vegas Round.
Vegas Round
Mitsi Dancing School was one of thirty acts to advance straight to the Quarterfinals in New York without performing in Las Vegas in Episode 808.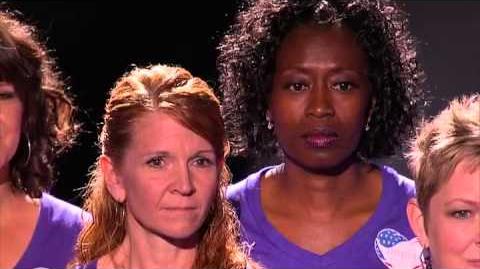 Quarterfinals
Mitsi Dancing School's Week 3 Quarterfinals performance in Episode 814 consisted of carrying out a precise dance routine in which each member stood behind another and moved their arms to portray circular shapes. Mel B and Heidi Klum gave the school standing ovations. The school finished in either fourth or fifth place in America's Vote in Episode 815. In the Judges' Choice, Howard Stern, Mel B, and Howie Mandel did not vote for it, eliminating it from the competition instead of Chicago Boyz.
External Links
Season 8 Vegas Round

Immediate Decision
Performed Day 1
Performed Day 2