Mona Sampath Dance Company

Information
Age (at audition)
9-31
Sex
Both
Act
Bollywood Dance Group
Seasons
5
Position Reached
Quarterfinalist
Mona Sampath Dance Company was a Bollywood dance group act from Season 5 of America's Got Talent. It was eliminated in the Quarterfinals.
Background
Mona Sampath Dance Company, founded in 2009, specializes in Bollywood dance. Their forte is reinterpreting this Indian pop dance and creating unique blends of East and West. Since some of the dancers have emigrated from India, their style addresses the mixed heritage. Although the company was recently established, some of these dancers have been together for years. With their various dance backgrounds they have helped each other grow in their passions and support one another. They dream of sharing their vision of Bollywood to the world and spreading their love for movement. They strive to captivate their audiences. They strongly believe that dance is universal and limits exist only in one's imagination.
Starting at an early age, when most kids were still learning to walk, Mona Sampath was being trained in the national dance of India—Bharatnatyam—at the RajaRajeshwari Dance School. After 9 years of intense training in one of the hardest classical dance forms in the world, she went on to pursue other global dance forms like Jazz, Hip Hop and even Modern Contemporary. The amalgamation of her versatility, creativity and on-stage energy made her a permanent first place winner at numerous national dance competitions in India for several years.
Her talent was soon spotted by leading Bollywood choreographers like Farah Khan, Bosco Ceasar, Ganesh Hedge and many others. Mona's athletic moves, abundant energy, and optimistic attitude soon made her a favorite in Mumbai's entertainment industry. Continuing her dancing journey, she worked with the who's who of Bollywood—Daler Mehendi, Shaan, Alisha Chinai, Sunidhi Chauhan, Kunal Ganjawala, Akshay Kumar, Karishma Kapoor, Shilpa Shetty, and the maestro himself: A.R.Rahman.
Her urge for spreading the universal language of dance, as well as the quest for creativity, led her to creating the first structured Bollywood Dance program for the India Community Center in the San Francisco Bay Area. Not entirely satiated, she created a Bollywood Aerobics program which instantly became a huge success, the very popular Jollywood dance group for senior citizens, and founded Naach Inc, one of America's premier Bollywood Dance companies. She designed and choreographed spectacular dance sequences for several banquets (AIF, ICC, TieCON) and NPOs (Sankara Eye Foundation, Charitable Care Foundation, ASHA).
While making her own identity in the glamorous and competitive dance world, she has not lost touch with her human side. Mona's dedicated and committed affiliation with Jeena, a support group for children with developmental disorders and their families, is truly touching. 1
Audition
Mona Sampath Dance Company's audition in Episode 501 consisted of dancing to "Jai Ho." At least two judges voted "Yes," sending the act to the Vegas Round.
Vegas Round
The Mona Sampath Dance Company was one of the Judges' Favorites in the Vegas Round. It was sorted into the "Dance Acts" category. Its performance in Episode 511 consisted of dancing to "Nahin Tere Jeha Hor Disda." Its audition was strong enough for the judges to send it to the Quarterfinals.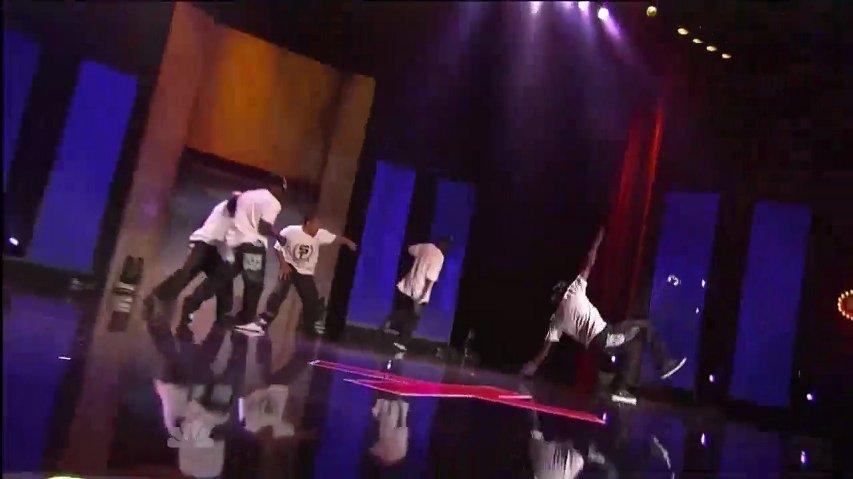 Quarterfinals
Mona Sampath Dance Company's Quarterfinals performance in Episode 515 consisted of dancing to the theme of "Bombay Dreams" and "Pump It." It did not receive enough votes to finish in at least fifth place in America's Vote, eliminating it from the competition in Episode 516 along with Ronith, instead of AscenDance.
External Links