Ms. Donna

Information
Age (at audition)
57
Sex
Female
Act
Samoan Knife Twirler
Seasons
5
Position Reached
Vegas Round
Ms. Donna was a Samoan knife twirler act from Season 5 of America's Got Talent. She was eliminated in the Vegas Round.
Background
Ms. Donna is half-blind; she cannot see from her left eye. She also has no depth perception and peripheral vision on the left side.
Audition
Ms. Donna's audition in Episode 502 consisted of twirling flaming Samoan knives to "If the House is Rockin'." Piers Morgan, Sharon Osbourne, and Howie Mandel all buzzed the act. Although Howie voted "No," Piers and Sharon both voted "Yes," sending Ms. Donna to the Vegas Round.

https://youtu.be/xndvRgv8qpw <Audition
Vegas Round
Ms. Donna was one of the Judges' Favorites in the Vegas Round. She was sorted into the "Danger Acts" category. Her performance in Episode 511 consisted of again twirling Samoan fire knives. At one point in Ms. Donna's performance, she failed to catch a knife that she threw up. Her performance was not strong enough for the judges to send her to the Quarterfinals, eliminating her from the competition along with Paul Bunyan Lumberjack Show.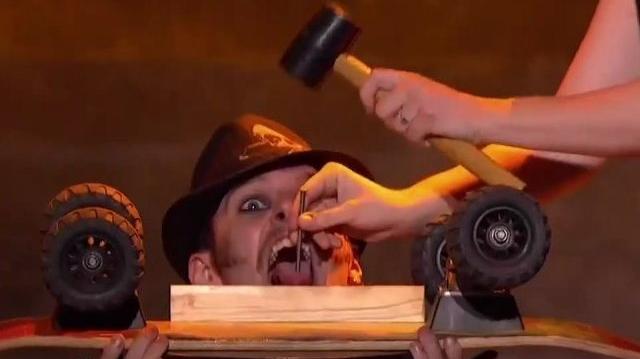 Audition All Stars
Ms. Donna performed as one of the ten Audition All Stars in the Season 5 America's Got Talent finale. Her role in Episode 532 consisted of twirling Samoan knives and briefly dancing to "I Gotta Feeling."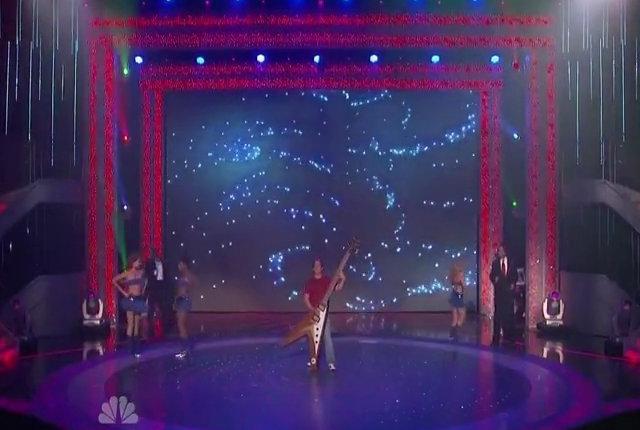 Trivia
Ms. Donna was one of only two Season 5 acts (the other being Mary Ellen) to have been buzzed by all three judges yet progressed to the next round.
She was the only Audition All Star that actually progressed to the Vegas Round.